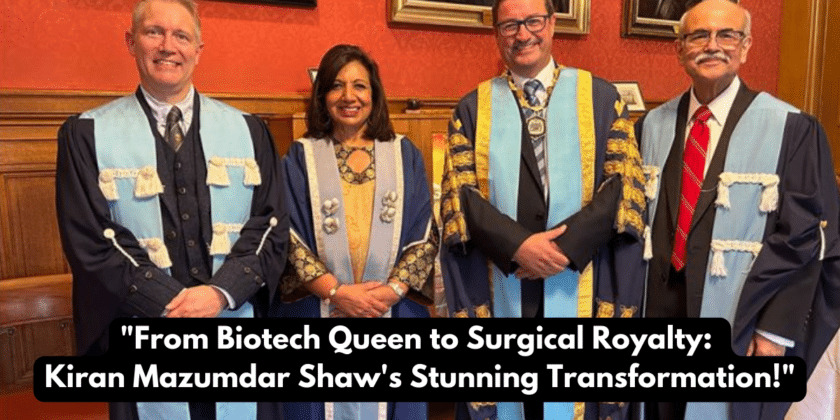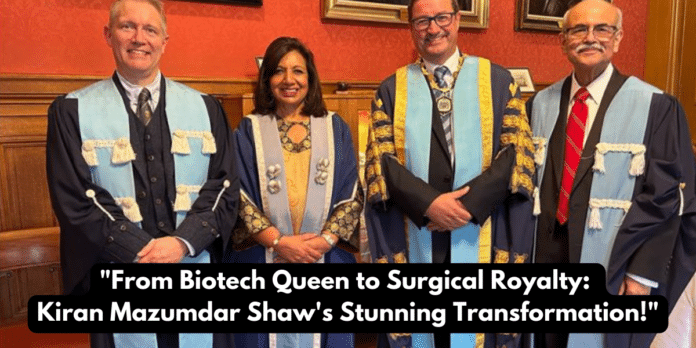 Kiran Mazumdar-Shaw, the one and only Executive Chairperson of Biocon and Biocon Biologics, has achieved a honor by being appointed as a Regent at the prestigious Royal College of Surgeons of Edinburgh (RCSed). Expressing her appreciation for this recognition, Kiran Mazumdar-Shaw stated, "I am deeply honored to become a Regent of the Royal College of Surgeons Edinburgh. RCSed, with its rich history and a global community of nearly 30,000 members across 100 countries, is committed to maintaining the highest standards in surgical and dental practices. eagerly anticipated contributing to the College's mission and advancing the boundaries of surgical excellence."
The RCSed's Court of Regents is made up of prominent people who have achieved success in their various disciplines. They play a significant part by offering the College insightful counsel and experience. The idea for the RCSed Court of Regents traces back to 1980 when Professor John Gillingham, the College President at that time, drew inspiration from a successful institution in the Australasian College. Initially, ten members, none of whom had medical backgrounds, were appointed. At present, the College is proud to have several active Regents and Emeritus Regents.
The Royal College of Surgeons of Edinburgh, the oldest surgical college in the world, is a prominent Scottish medical institution that was founded in 1505 by a royal charter given by King James IV. With approximately 30,000 members spanning 100 countries, it serves individuals at every stage of their medical careers, from aspiring medical students to seasoned consultants. RCSed has a long history of fostering excellence in the surgical area. It is crucial in the education and certification of surgeons, ensuring the highest surgical standards worldwide. With its global presence, RCSed serves as a hub for knowledge exchange, research collaborations, and professional growth within the surgical community.
RCSed embraces both tradition and innovation. Royal While it cherishes its historical roots, it also embraces modern technologies and techniques to enhance patient care and surgical outcomes. Its standing as a key institution in the fields of medical science and healthcare is cemented by its continuous commitment to expanding surgical knowledge and fostering the next generation of surgeons. With headquarters in Edinburgh, Scotland, RCSed maintains another location at Birmingham's prestigious Colmore Row in the UK. Additionally, it operates an international office in Kuala Lumpur, Malaysia, to cater to its ever-expanding global membership.
Kiran Mazumdar-Shaw's appointment as a Regent at the Royal College of Surgeons of Edinburgh is a notable recognition of her contributions to the healthcare field. It also represents a significant milestone for the College. Her commitment to advancing surgical excellence aligns seamlessly with RCSed's mission to uphold the highest standards in surgical and dental practices on a global scale.