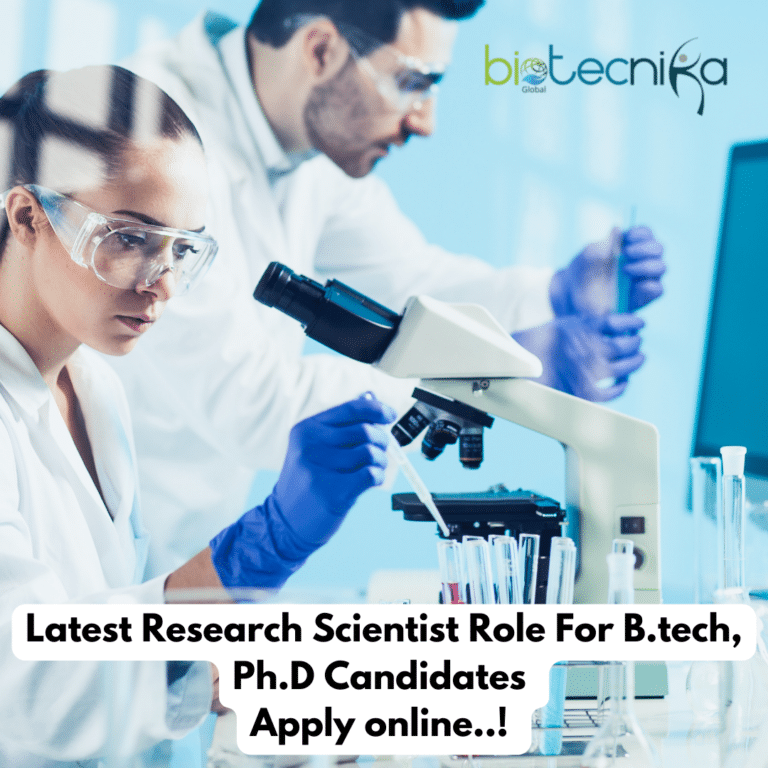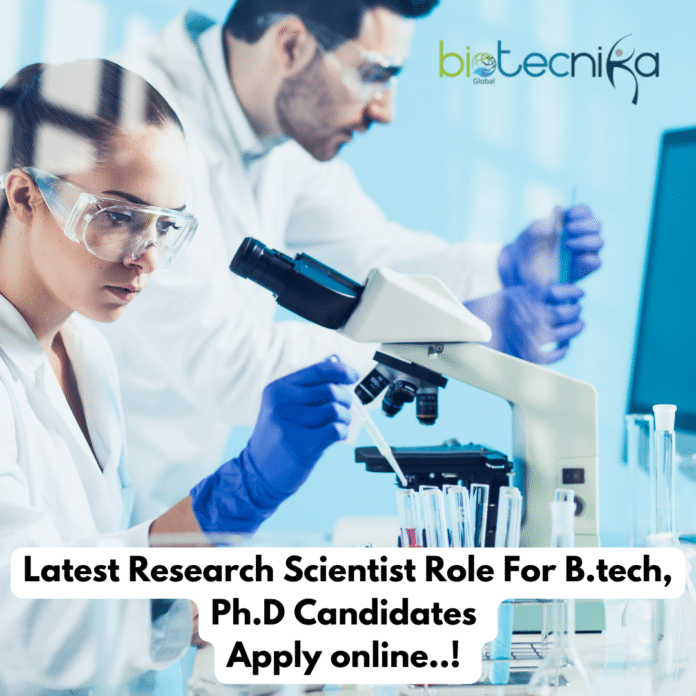 Research Scientist at TAKEDA, Interested and eligible candidates check out all the details given for the same below
Job position: Research Scientist IO and Cancer Biology (In vitro/Exvivo)
Job Location: Boston, Massachusetts
Discipline: Science/R&D, Biology, Biotechnology, Immunology
Required Education: Bachelors Degree
Position Type: Full time
About Company:
Takeda is a global, values-based, R&D-driven biopharmaceutical leader headquartered in Japan, committed to discover and deliver life-transforming treatments, guided by our commitment to patients, our people and the planet. Takeda focuses its R&D efforts on four therapeutic areas: Oncology, Rare Genetics and Hematology, Neuroscience, and Gastroenterology (GI). We also make targeted R&D investments in Plasma-Derived Therapies and Vaccines. We are focusing on developing highly innovative medicines that contribute to making a difference in people's lives by advancing the frontier of new treatment options and leveraging our enhanced collaborative R&D engine and capabilities to create a robust, modality-diverse pipeline. Our employees are committed to improving quality of life for patients and to working with our partners in health care in approximately 80 countries and regions.
By clicking the "Apply" button, I understand that my employment application process with Takeda will commence and that the information I provide in my application will be processed in line with Takeda's Privacy Notice and Terms of Use. I further attest that all information I submit in my employment application is true to the best of my knowledge.
Job Description for Research Scientist at TAKEDA
Are you looking for a patient-focused, innovation-driven company that will inspire you and empower you to shine?
At Takeda, we are transforming the pharmaceutical industry through our R&D-driven market leadership and being a values-led company. To do this, we empower our people to realize their potential through life-changing work. Certified as a Global Top Employer, we offer stimulating careers, encourage innovation, and strive for excellence in everything we do. We foster an inclusive, collaborative workplace, in which our global teams are united by an unwavering commitment to deliver Better Health and a Brighter Future to people around the world.
Here, you will be a vital contributor to our inspiring, bold mission.
Objectives for Research Scientist at TAKEDA
The Cell Engager team of Takeda's Oncology Drug Discovery Unit is looking for a lab-based scientist to join a collaborative and dynamic team. Contribute to pre-clinical projects by developing well-defined mechanistic experiments and projects within oncology research. The candidate should have a foundation in immunology and/or cancer biology with proven skills in molecular biology and in vitro/exvivo assays in oncology drug discovery reserach. The candidate will play a critical role in supporting key pipeline programs tied to Gamma Delta concepts as well as other immune engaging mechanisms. The position will require the individual to be hands-on. The individual will collaborate and demonstrate effective communication and documentation of results with key stakeholders in the ODDU (IOI, C2H) GB, DSRE, DMPK, Translational teams and CTI. Provides theoretical/conceptual input to the design, development and execution of well-defined projects within the area of expertise. The candidate should be able to independently design, develop and execute research assignments, contributing to multiple project in early staged matrix project team.
ACCOUNTABILITIES
Contribute to pre-clinical projects by developing well-defined mechanistic experiments and projects.
Independently design and execute functional in vitro assays to understand the mechanism of action included but not limited to , including target tumor antigen expression, T cell immunophenotyping, T cell dependent cytotoxicity and cytokine release.
Analysis, interpretation, and presentation of data to important partners, and play an active role in the subsequent scientific discussions leading to important decisions and program-ensuring next steps
Initiate investigation of new experimental approaches to specific problems using scientific theories, data from internal/external partners, and technical literature
Propose novel projects based on internal/external results and published reports.
Help with external collaborations/CROs and establish new protocols
Uses defined practices and theoretical knowledge to perform analysis, interpret results and determine appropriate action
Utilizes relevant information, technology and resources, contributing to complex team problem resolution and objectives
Interprets results of complex experiments
May lead a Pre-PS concept
Prepares and presents comprehensive technical or project reports and formal presentations / posters to full range of internal/external audiences
Demonstrates theoretical knowledge of discipline
Keeps current with emerging trends in discipline
Independently manages own workload
Scientifically independent
Conducts scientific presentations to internal audiences
Receives high level instructions on all work, determines methods on new assignments, works closely with manager, may manage junior staff
EDUCATION, BEHAVIOURAL COMPETENCIES AND SKILLS:
PhD degree in a scientific discipline (no post doc experience required);
MS with 6+ years experience, or BS with 8+ years experience with prior biotech or industry experience is strongly preferred
Candidate must have hands-on basic experience with tissue processing, molecular biology techniques (PCR, Gibson assembly, cloning etc), ELISA, MSD and other standard cell based and non-cell based biochemical assays. Running and analyzing multi-color flow cytometry is strongly preferred
Experience with biologics is preferred (Antibodies, ADCs, Cell therapeis etc)
Experience with data analysis software, such as GraphPad Prism and FlowJo
Demonstrate scientific leadership from the lab within project teams.
Excellent team player with a can-do attitude with an ability to thrive in a dynamic "biotech- like" environment and work in cross-functional project teams
Takeda is proud in its commitment to creating a diverse workforce and providing equal employment opportunities to all employees and applicants for employment without regard to race, color, religion, sex, sexual orientation, gender identity, gender expression, parental status, national origin, age, disability, citizenship status, genetic information or characteristics, marital status, status as a Vietnam era veteran, special disabled veteran, or other protected veteran in accordance with applicable federal, state and local laws, and any other characteristic protected by law.
WHAT TAKEDA CAN OFFER YOU:
401(k) with company match and Annual Retirement Contribution Plan
Tuition reimbursement Company match of charitable contributions
Health & Wellness programs including onsite flu shots and health screenings
Generous time off for vacation and the option to purchase additional vacation days
Community Outreach Programs
Possible interview questions may be aske for Research Scientist at TAKEDA
1. Can you provide an overview of your experience in molecular biology and immunology, especially in the context of oncology research?
Answer: Certainly. I hold a Ph.D. in a scientific discipline, with a strong foundation in molecular biology and immunology. Over the years, I have actively contributed to oncology research, focusing on understanding the mechanisms of action in cancer biology. My experience includes conducting molecular biology experiments, analyzing target tumor antigen expression, and exploring T cell immunophenotyping, cytotoxicity, and cytokine release assays.
2. Describe a project where you played a critical role in supporting pipeline programs related to immune-engaging mechanisms.
Answer: In a previous role, I was integral to a project focused on Gamma Delta concepts and other immune-engaging mechanisms. I conducted hands-on research, designed mechanistic experiments, and executed in vitro assays to evaluate immune responses. My contributions helped drive key pipeline programs, and I collaborated effectively with cross-functional teams, including IOI, C2H, DSRE, DMPK, Translational, and CTI.
3. How do you stay updated with emerging trends and advancements in the field of immunology and oncology research?
Answer: Staying current with scientific developments is vital. I actively engage in scientific literature, attend conferences, and participate in webinars related to immunology and oncology. Additionally, I maintain memberships in professional networks and leverage collaborations with experts in the field to remain informed about the latest trends and innovations.
4. Can you provide an example of a challenging experiment or project you led and the strategies you employed to overcome obstacles?
Answer: Certainly. I once encountered a complex experiment that required innovative approaches. I collaborated closely with team members to brainstorm solutions, analyzed data meticulously, and reviewed relevant literature. By combining internal and external insights, we successfully addressed the challenges and achieved our research objectives.
5. How do you ensure effective communication of research findings and results to key stakeholders within a project team?
Answer: Effective communication is crucial. I prepare comprehensive technical reports and presentations to convey research findings to both internal and external audiences. I actively engage in scientific discussions, share insights, and facilitate decision-making processes within project teams, ensuring that everyone is aligned on key milestones.
ALL THE BEST..!