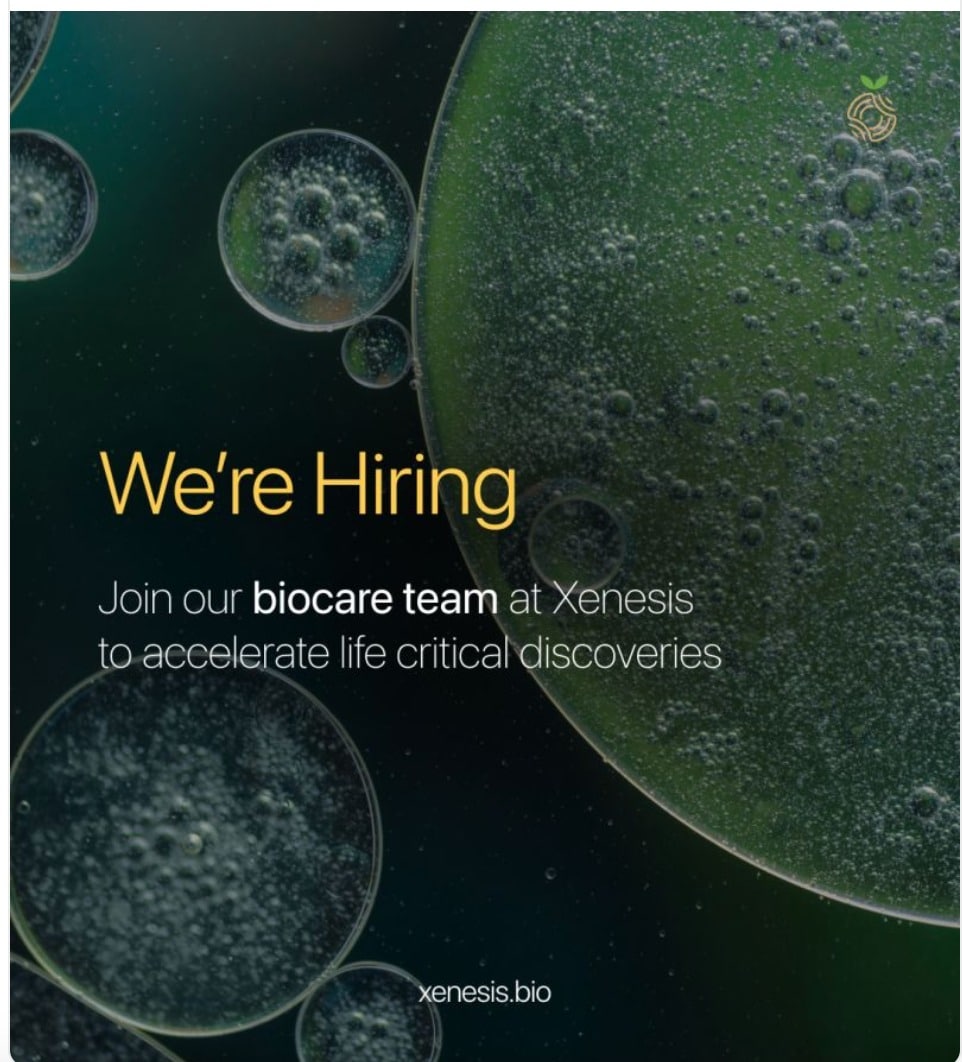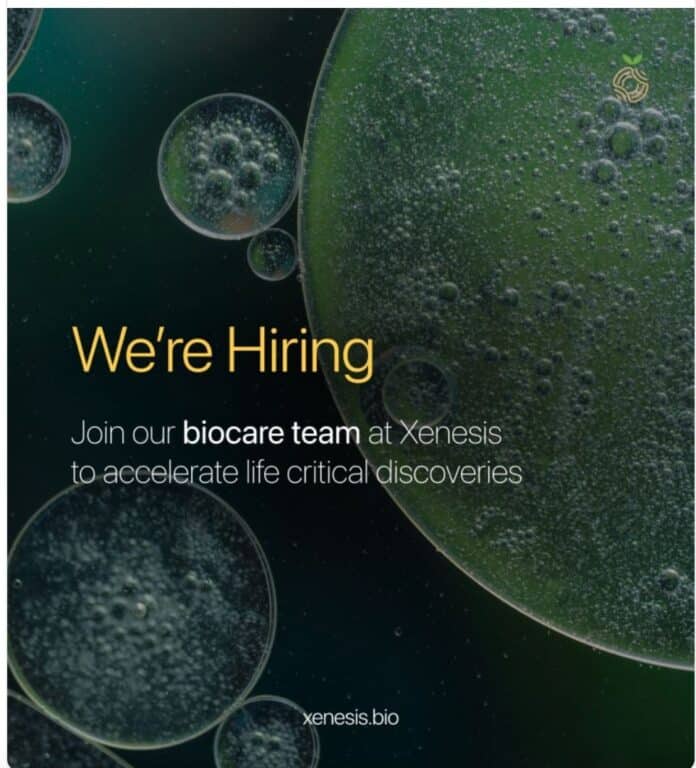 Xenesis Hiring For Research Associate/ Scientist (Strain) Role
Job Title: Research Associate/ Scientist (Strain)
Location: Gurgaon, India
Job Type: Full-Time
Job Id: BT/Xenesis/00102
Company Description
Absolute® is a frontier bioscience company leveraging billions of years of nature's
evolutionary intelligence to reimagine what's possible across Agriculture, BioMaterials and BioCare.
All these segments are powered by cutting-edge research in biology at Absolute's R&D arm, Xenesis. Xenesis has developed its proprietary Nature Intelligence Platform (NIP), which is one of the largest collections of Microorganisms, Biomolecules and Enzymes in nature. Our Scientists partner with Nature and learn from its billions of years of evolutionary memories to create a better world- for people,for planet.
Job Description:
We are currently looking for experienced RAs/Scientists to work in the field of Yeast synthetic biology and Microbial Genetics. Job responsibilities include but are not limited to the following:
Work with laboratory strains of Escherichia coli, fungi, yeast etc using aseptic technique
for culturing, maintenance and transformation
Perform advance molecular biology techniques like recombinant cloning, assembling,
genome editing and recombinant knockouts
Perform genome editing of micro-organisms for improved phenotype and heterologous
production of recombinant molecules
Carry out fermentation studies for recombinant strains for yields and scale up studies
Design, implement, and characterize novel gene constructs
Metabolic engineering of recombinant strains and analyze flux
Educational & Professional Qualification:
M.Sc./Ph.D. in molecular biology, microbiology, biochemistry, biotechnology, synthetic
biology or related fields
2+ years of postdoctoral experience in academic, pharmaceutical, or biotechnology
industry settings working different recombinant platforms for production of novel
molecules like flavors and fragrances
Experience in metabolic pathways engineering of Yeast and bacterial systems using
advanced molecular biology tools
Experienced in working with metabolic pathways prediction tools
Strong grasp of fundamental molecular biology techniques is essential
Exposure to gene circuit design, cell engineering, strain development, is highly desirable
Demonstrated ability to work with highly skilled teams in a fast-paced, entrepreneurial
and technical environment
Excellent communication and presentation skills, capable of conveying technical
information in a clear and thorough manner
Confident, execution focused, team player, with an ability to thrive in an entrepreneurial
environment.
A desire to work in the impact space, with a passion to make the world a & better place
How to Apply:
Please send your resume to [email protected] with Job ID BT/Xenesis/00102 in the
subject line
Company website
https://www.xenesis.bio/
https://www.absolute.ag/
Editor's Note: Xenesis Hiring For Research Associate/ Scientist (Strain) Role. Please ensure you are subscribed to the YouTube channel to be notified of the latest industry news. Follow us on social media like Twitter, Telegram, Facebook and Instagram.