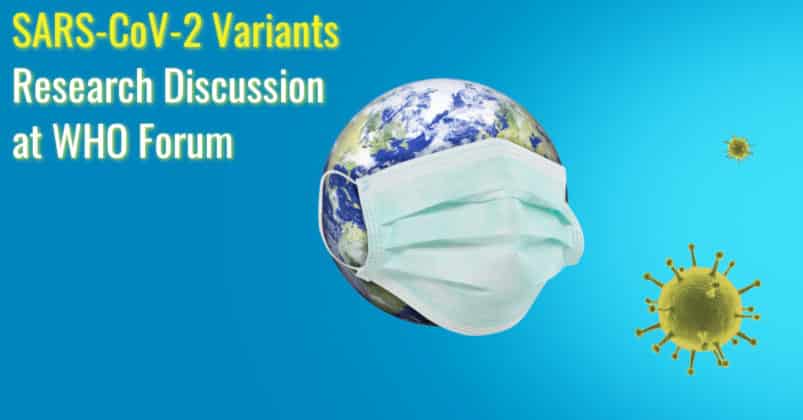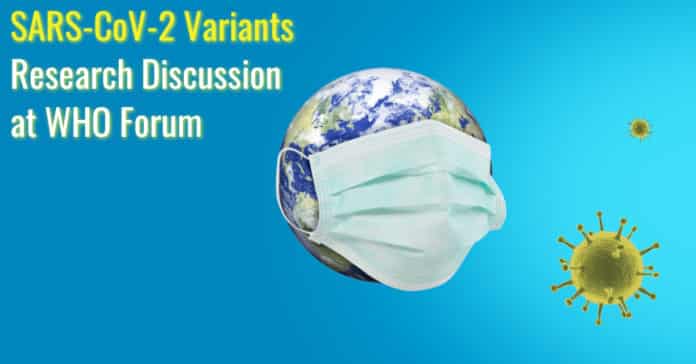 SARS-CoV-2 variants research discussed by Global Scientists at WHO-hosted forum
WHO (World Health Organization) moves forward with expanding investigation on SARS-CoV-2 variants emerging since late. The research will monitor the variants and broaden scientific collaborations to research that scientists worldwide look to intensify, owing to the COVID-19 risk.
WHO convened a one-day virtual meeting where a congregation of 1,750 global scientists from 124 nations met and discussed SARS-CoV-2 variants research concerns and crucial gaps in knowledge about the emerging variants. The Director-General of WHO, Dr. Tedros Adhanom Ghebreyesus, acknowledged in his welcome address the vitality of science and research in reacting to the pandemic. Both aspects will remain the WHO's very heartbeat.
6 themes that the meeting focused on were assays and diagnostics, evolutionary biology, animal models, clinical management, mathematical modeling, and therapeutics and vaccines. The importance of this research in realizing the prospective effect of the arising strains on treatments, diagnostics, and vaccines was noted by the scientists who agreed on multidisciplinary coordination enhancement while incorporating it into the worldwide agenda for innovation and scrutiny.
WHO's R&D blueprint head, Dr. Ana Maria Henao Restrepo, spoke about their collective aim: to stay ahead of the developments and aid disease control initiatives by detecting and researching the variants in the SARS-CoV-2 variants research and comprehending their effects.
More number variants emerge as a result of high transmission rates. High levels of SARS-CoV-2 transmission indicate greater chances for mutation as it usually happens in viruses. While diseases resulting from the significant emerging variants are similarly severe, there are reports of increased transmission levels. Public health measures and tools are the focus of research as the emerging variants could greatly impact them.
The identification of new strains has been made possible by sequencing their genome. The COVID-19 Technical Lead at WHO, Dr. Maria Van Kerkhove, explains that sequencing needs to be improved in geographical coverage. Only a few nations have shared a whopping number of 350,000 sequences publicly. Therefore, another priority of this improved SARS-CoV-2 variants research is increasing the capacity of sequencing. Crucial research can be initiated by the timely sharing of serum and virus samples by mechanisms that countries worldwide have agreed on. This is in addition to better lab capacity and surveillance.
National data platforms that aid in identifying and examining the emerging variants by documenting crucial virus, epidemiological, and clinical data were highlighted by the scientists.
Keyword: SARS-CoV-2 variants research discussed by Global Scientists at WHO-hosted forum