Should You Self Fund Your PhD? Pros & Cons Explained
Studying PhD is a thrilling and awfully gratifying endeavor. Whether it's for personal or professional growth, a PhD can have a life-changing impact, but with its own challenges. However, thinking of ways to find the financial source, shouldn't be one of them. So, make sure to do your research in the best way for your productive career.
There is a quote saying "If you want something badly enough, you make arrangements. If you don't want it badly enough, you make excuses".
So, if you have a burning wish to be called a "doctor", then self-funding is like arranging. To follow your own path and self-fund your doctoral studies- It's a thought pondering over by thousands of ambitious postgraduate students every year. But, it can make PhD a more daring task with an expensive price tag. However, for some, this is less of an issue, if they have a wealthy family or have their own source to extend the support for PhD.
Self-funding PhD is a unique experience that will frame you with a wide range of skills and abilities that you may not have otherwise obtained. But it's important to embark the process with your eyes open.
So, let's go through some points to bear in mind that gives you some ideas whether or not you want to launch this journey. Let's find the Answer to the question – Should You Self Fund Your Ph.D.?
To begin with, we will start looking into the benefits of self-funded PhD
Pros of Self Funding Your PhD
Pro #1- You will Be your own on Boss
There are lot many attractive funding agencies that provide financial assistance to pursue a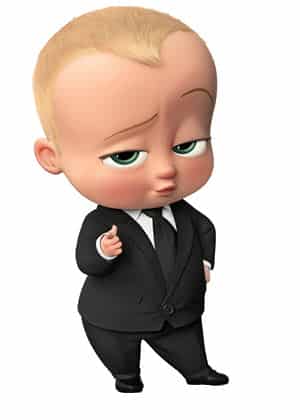 PhD, but it may have a lot of strings attached. There will be additional burdens like preparing up to date reports, regular mandatory events or teaching assignments, that are time-consuming. But it is not the case if you raise your own funding as you are free from all these obligations. You will be left out with extra time to carry out innovative research, paper writing, attending conferences, and you may be even left out with time for a life outside your PhD.
Pro #2- You Get to be the Decision Maker
If you receive funding from an agency, under any circumstances if you want to drop out you may have to satisfy and convince the funding body. You likely had to repay may be a part or sometimes the entire money you have received which sounds unkind and unattractive. However, if you drop out while self-funded this is not a big deal as you are the decision maker.
Pro #3 – You are Eligible for "Additional" rights
Reminding the institution that you are a self-funded PhD candidate will benefit you in lot many ways. It may help you to receive conference bursaries and even get considerations for fee waivers as well.
Pro #4. You are the finance manager
When you signed up to pursue a career in life science you may not have to worry about budget management, but it turns out as an important responsibility in your daily life. Self-funding your PhD helps you to get a grip on yourself with the financial management and budgeting process associated with your research work. And so, you will be fully geared up to enter the competitive outside world with this experience.
Pro #5. You develop outstanding networking and communicating skills
Developing relationships and networking with people is all the way critically important in life. At the same time, effectually communicating with impact in as few words as possible is a skill that is important as well. When it comes to building a career, these skills stand as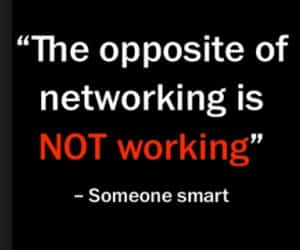 important as all the other stuff you're doing to add on your resume. The same is the case for doing a PhD by arranging your own fund. For getting durable support for your self -funded PhD you need to have explored support from all the possible source. This enables you to develop extensive networking and communication skills which will upgrade the success rate of your research as you learn to present the key aspects much more influentially. If you are successful in building relationships with people who can open a lot of important doors for your future, it's really a valuable and promising asset for a fruitful career.
Pro #6. You are the critical evaluator of your work
It is a procedure of evaluating and refining yourself. The process allows a critical thinking and evaluation of your work in a multifactorial perspective. This process tends to clear out the bad from the good, and so hopefully through this elimination process, your ideas, your work and your focus improves with time making you more productive and innovative.
Pro #7. It Motivates you
It is a brave decision, but one learns to turn fears into opportunities and overlook irrelevant events and relationships that don't donate to your wider narrative. Not being liable to any external funding body is a blessing in disguise. It will give you an immense sense of being self-responsibility for, and ownership of your work, enabling you to avoid complacency and step out of your comfort zone. It will stimulate you to look for opportunities and brand yourself stand out from the crowd. Moreover, facing the hardships you encounter in the journey will make you more resilient, enhance your self- confidence and prepares you to flow against the harsh realities. More time equals more money -it is a powerful push to finish your PhD in time, to prove yourself and others that you are capable of.
Pro #8. No harm to your employability
Funding your research yourself will most likely have no impact or hinder your employability. In fact, it might boost it, as it signifies resilience, resourcefulness and determination. It is the experience and quality of your PhD that accounts for your future career.
Now let us discuss the other side of the coin, the negative aspects of a self- funded PhD.
---
Cons of Self Funding Your PhD
Con # 1: What is it going to cost
When we analyse the economics of paying for your PhD you'll need to set aside money for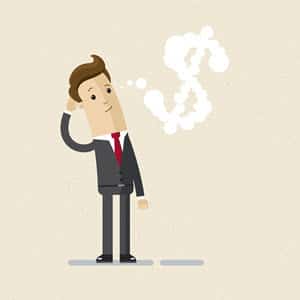 two things: research and living costs. It could cost you thousands per year to undertake a PhD – which is higher than the amount the external funding body is offering, so you'll have to search elsewhere to pay for your living costs. The expenditure for a PhD will vary dramatically between somewhere with a high cost of living and somewhere with a low-cost living index. In addition, you also must be aware of the extra costs incurring may be through an illness. If you're self-funding you lose financial security and a certain safety zone which can have adverse impacts on your PhD life.
Con # 2: Need to find a source
Students from rich backgrounds may be privileged and receive support from their family; others having no financial buffer might be forced to accept several part-time jobs, or even find full-time employment to pay for their PhD. Working while doing a PhD, the situation cannot be taken lightly. This can become the hardest time in life not because the PhD workload is too much, if you can balance your employment with your PhD. If you are constantly working for hours, it does impact your PhD and can delay it as it takes out your time and can also add to your stress level.
Con #3 Missing out chances
There are certain chances that a self -funded PhD student will miss out, like attending training programmes or conferences offered by the institution but only be available to funded PhDs. The chance to meet experts in your field, attend international conferences or to update your technical experience, funded PhDs can gain a wealth of career opportunities besides the financial benefits which a self -funded PhD will miss.
Con #4: Running out on university life.
The spin off effect of self-funding – if you're working to pay the expense –you're also likely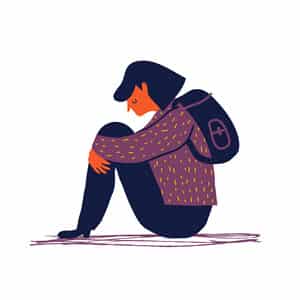 to pass-up extra-curricular activities at the university or the institution such as joining various clubs or societies and even investing in your future job prospects. If you want a successful career, these are all important stuff that will make your CV competitive.
Con #5: Missing out a social life
You may not socialize as much as you would have liked due to financial constraints. You can't join the gym or any societies or cultural centers as it is all extra time and money that cannot be affordable.
---
To or Not to Do a self-funded PhD
When you are engaged in the construction of your first grant proposal, you'll spend hours and days on it, honing your ideas and critically evaluating word by word and line by line. Once it is done, you'll submit it to an external funding agency with great pride and hope and will anxiously await the outcome. After waiting for months and when the result has been announced, your heart bounds as the decision email finally bounce into your inbox. You can barely hold your enthusiasm as you read "the proposal was very interesting".
Now comes the important part…as you scroll down …stop… here it is! – "due to the huge volume of applications". "regret to inform you". Oh… you never expected that those four little words could make things upside down. The fact is that though you will write a numerous grant proposal, only around 10-15% of them will get approved and funded.
So, if you really want to secure your dream of getting a PhD degree and stubbornly decide that you are going to work on your passion, then raise your own fund is the defining feature of your PhD journey. But keep in mind that if you choose to go for it, save some amount before you start your PhD. This will dismiss some of the financial limitations.
Likewise, consider the place where you want to pursue your PhD. After a year of PhD, the biggest obstacle in self- funded PhD will be in terms of finance ie. the living expenditure. The tuition fees for PhD in the institutes are actually relatively cheap when compared to undergraduate or postgraduate study but they aren't all you have to pay. So, don't just factor in the host institute, but take a moment to consider the living cost as well.
Last but not the least don't compare yourself to others. At some point during the journey, you may feel like equating yourself to fully-funded students or feel that they might be looking down on you. Avoid this as there are a multitude of factors make you to take the decision to self-fund your PhD, and none of these questions your research potential or efficiency.
Ultimately no supervisor will take on a PhD student who cannot do productive and innovative research. So, if they offer you a chance then you are equally good as any other PhD candidate.
Then go ahead to work hard and produce something exceptional out of it.
[su_box title="About the Author" style="glass" radius="10″] This article has been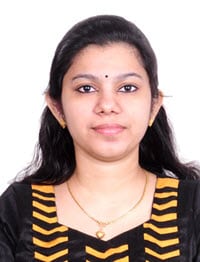 contributed by one of the finest faculties of BioTecNika, Dr. Leema George. She has occupied the hearts of all the students in a very short span of time owing to her teaching skills and research experience. Dr. George has completed her Ph. D. in Medical Science besides her immense experience in the field of Biomedical Genetics. Not only this, she has great experience in the field of scientific writing, which is evident from a long list of publications she has. Dr. Leema keeps on upgrading her skills and knowledge in diverse areas of science and she likes to share the same among her students.[/su_box]