Parasitology – Learn More About Its Career Scope 
Parasitology is an active sector due to the persistent evolution in the interaction between parasites and their hosts.  Parasitism is referred to a symbiotic relationship occurring among two organisms of varying species where the parasite's habitat is the other organism (host). Parasites are living things that survive on or within the host organism. They can maintain either an obligate or facultative relationship with the host. Parasitology is a subdiscipline of microbiology that entails the study of parasites. It deals with the different features of parasites, their respective hosts, and the alliance between them.
In the field of parasitology, parasites have conventionally been confined to three main categories comprising arthropods, helminths, and protozoa. Another classification presents the host of the parasite including endoparasites (that dwell inside the host's body) and ectoparasites (that dwell on the skin of the host). The branching domains of parasitology additionally includes epidemiology, helminthology, and entomology.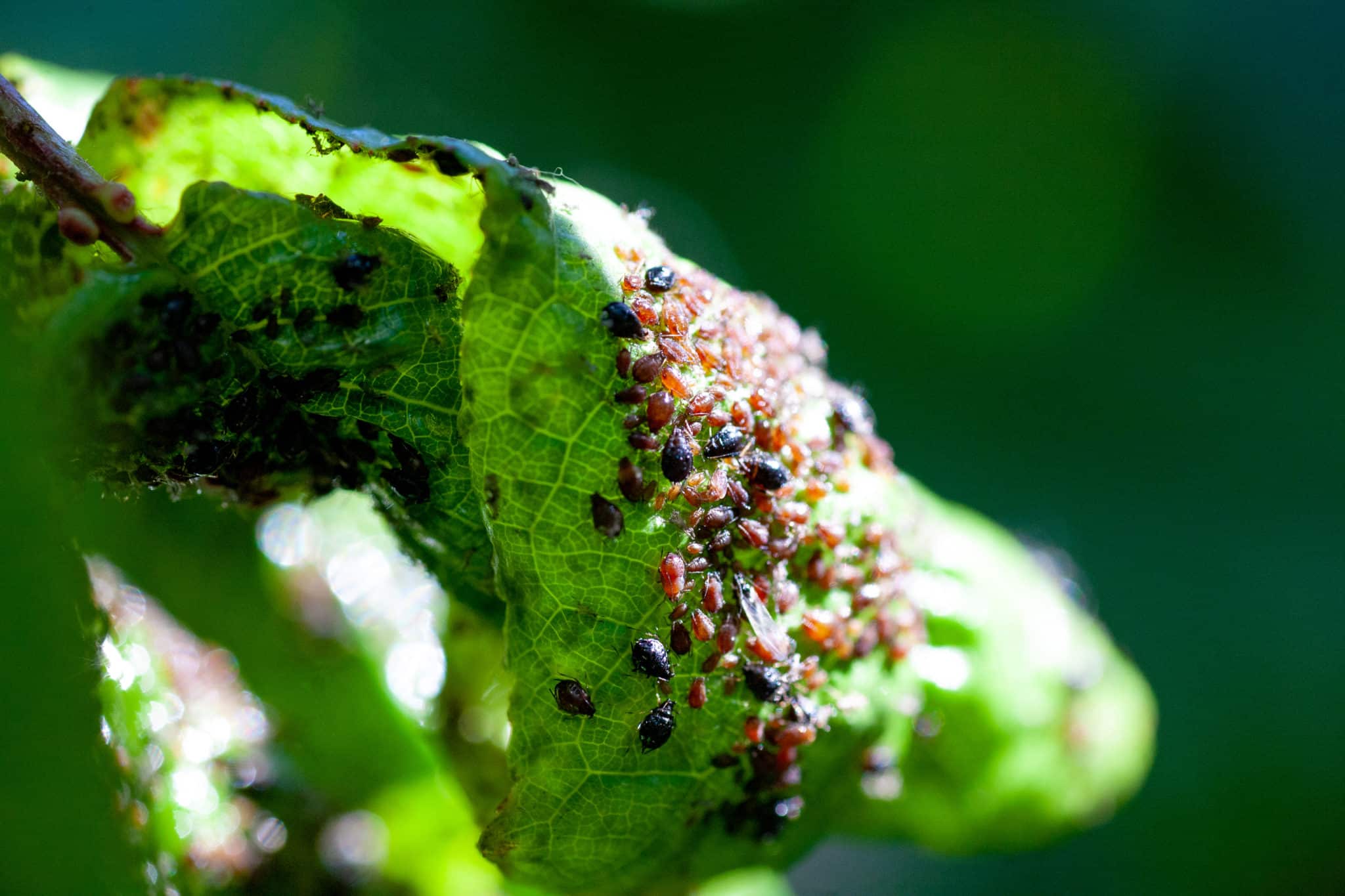 Antonie van Leeuwenhoek was the first one to observe and portray a human protozoan parasite using a microscope. Modern parasitology advanced in the 19th century with precise examinations by various scientists and medical officers. Parasites and their hosts are trapped in an endless fight for a living, and learning the dynamics that each opponent employs for the combat provokes issues for parasitologists to comprehend at the spearhead of a wide array of scientific streams. Therefore, parasitologists promote a great deal into our fundamental understanding of the pathways of biota's functions.
In the account of existence on planet Earth, the parasitic world has been fabulously fruitful. As a matter of fact, the count of parasitic species beats the digits of non-symbiotic species. Hence, it is hardly surprising that parasitology is a divergent sector with unprecedented career opportunities in parasitology
Career Possibilities and Divisions of Parasitology
A plethora of job opportunities is present in the sector of parasitology as parasites influence the biosphere in various manners. Lucrative professions await parasitology experts with specifications in public health and therapeutics. Veterinary parasitologists serve crucial importance in preventing infections of pet and farm animals. Aquafarming and agriculture are equally reliant on parasitologists to aid in offering animal and plant feed for meeting the demands of rising populaces. This article discusses the disparate career options in parasitology below.
Medical Parasitology
Possibly the most prominent factor of the importance of parasites is the contribution they impart in resulting human illness. Insect parasites like lice and fleas are, at worst, a nuisance to humans, and act as carriers of infections including typhus and the bubonic plague, and have been accountable for numerous human deaths. Mosquitoes in addition to spreading malaria, also transmit encephalitis, yellow fever, and various other viral infections and are also liable for presenting humans with different kinds of filarial worms that become the source of the major dreadful disease in the medical records.
Medical parasitologists employ different methods to fight these pathogenic parasites. The table below portrays the varying fields of research.
| | |
| --- | --- |
| Field | Pertaining area of study |
| Pathology | The mechanism behind diseases and different disorders |
| Immunology | Immune systems in living things |
| Chemotherapy | Chemical therapeutics |
| Epidemiology | Parameters influencing the health and diseases of humans. |
The exhilarating headway that assures to decrease parasitic infections has arisen from the fundamental study of physiology, genetics, cellular and molecular biology by parasitologists. Potential innovations in the discovery of vaccines addressing pathogenic parasites are possible due to the conceptual and technological progress in these domains and in related fields like biochemistry and immunology. This sector has close ties with public health. Public health care workers are recruited by different local and state governments and also few are employed by international bureaus like WHO. Private companies, public-spirited agencies, defense offices, and varying organizations also hire parasitology adepts.
Agriculture, Aquafarming, and Veterinary Parasitology
Human health is impacted both directly and indirectly by parasites with diseases affecting humans and plant & animal defects affecting humans respectively. The application of parasites as a biological preventive medium against plant pathogens accounts for great assurance for advancing agricultural production. Veterinary parasitologists attend to issues concerning domestic animals. They also serve an indirect function in human health by preventing parasites in animals that can be spread to humans. Drug producing makers are the most relevant employers for parasitologists. In this company, these experts operate on the creation of medicines to remove animal parasites, which is economically important.
Fisheries & Wildlife Parasitology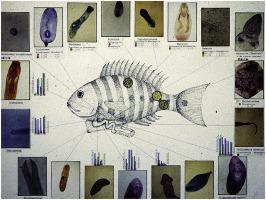 Career possibilities are available for parasitologists who can help wildlife officers in devising plans specific for the protection of animals in their natural habitats. Those who are employed by research institutions, companies, and government organizations examine and study wild animals for detection of diseases and parasites and then plan effective approaches to deduce the aftereffect. Conservation biologists particularly are focused on parasitic infections of vulnerable species and apply that data to design management methods for their conservation. Examining parasites within wild animals that are responsible for transmitting to humans is another vital role of parasitologists. Fisheries specialists require details on the role of parasites in acquiring fish infections and parasites that humans can also get from consuming fish. These researchers also may employ parasite information to learn concepts of the natural fish community. Modifications of natural habitats like deforestation, amendments of water bodies can significantly influence relevant species by changing parasite level, and the guidance of these parasitology specialists is frequently wanted before executing any tasks.
Systematic & Ecological Parasitology
These branches of parasitology are targeted on parasite association with the habitats via their host and their evolution. The sectors of parasite systematics and taxonomy are now getting a profound comeback due to the novel approaches that lately have been integrated into this field. Methodologies designed by molecular biology experts have been used to resolve concerns involving relationships between taxonomic classes of parasites and are offering robust newfangled findings. The molecular biology techniques are incorporated within ecological parasitology and assure new findings in the detection of parasites, mechanism of the route of spread, multiplication, and their life cycles. The application of parasitology studies are probably to be approaching and will offer job options for these specialists.
Molecular Biology & Biochemistry of Parasites
Potent technological developments have reformed the branch of science at the subcellular point. The study of the parasite genome can be simplified with advanced technology like PCR. Several applications could arise from a deep understanding of parasite genetics, involving the advances of diagnostic devices for the identifications and examination of parasites.
Immunoparasitology
Job possibilities for immunologists who want to study parasites are probably going to rise due to the progress in technology. One relevant driving force in parasite studies nowadays is the making of vaccines for human and domestic animals. Clearly, further development in fundamental research is forthcoming and its uses will be advantageous for both veterinary and medicinal parasitology.
Parasitology Educators
Professions in academics are very valuable and knowledge-enriching and these professionals have served a crucial part in the education of individuals. A university position provides candidates a rewarding and challenging profession that integrates research and teaching. Parasitology has great potential and resources for young intelligent with scientific curiosity. Research options are infinite when it comes to parasitology.
How to Build a Career in Parasitology?
A strong foundation has to be laid from high school itself with a focus on chemistry and biology. Additionally, knowledge of statistics, computer science, and mathematics can effectively influence the career path.
The development of good comprehensive and interactive talents is basic for all parasitologists as they must be capable of communicating new ideas and outcomes to the public.
Bachelors in parasitology is the starting point for the parasitology profession. Job availability is open in the pharmaceutical, agriculture, and food sectors. Also, a large group of parasitologists is wanted in universities, environmental companies, and clinical labs.
MS is the next step where students holding the respective degree in parasitology can work as a research advisor. Postgraduates must essentially complete a research study and publish their results in a good scientific journal. Few students pursue their studies for Ph.D. but job opportunities are present for Master students as well. Some of the rewarding fields are human health care, animal husbandry, aquafarming, and wildlife conservation and management.
Parasitology scientists and researchers have a Ph.D. background. There are numerous benefits for Ph.D. holders. The majority of university positions ask for Ph.D. scholars.
Personal Skills Required 
Precise and conscientious
Patient
Logical reasoning
Scientific orientation
Sharp eyesight and color perception
Emoluments for a Parasitologist
The salary levels for parasitologists relies on areas of study and practical experience.
Freshers with a minimum of BS have an average salary of $31,250
Experienced Master degree holders have an average salary of $51,020
Professional Ph.D. scholars have an average salary of $87,060.
World's Renowned Universities for Parasitology
Parasitology Universities in India
Duties and Responsibilities of a Parasitologist
Parasitologists perform studies in varying fields as parasites are present in different habitats and forms, ranging from bacteria, viruses to insects, and plants. The general responsibilities of a parasitologist encompass studies regarding both parasites and their hosts.  These include:
Isolation and maintenance of parasite cultures in the specific media with optimal parameters
Examination of the development, structure, and features of parasites to learn about their association with animals, plants, and humans
Calibration of laboratory equipment like microscopes for their study
Gaining a working knowledge of sophisticated instruments like electron microscopes and chromatography instruments
Collection of records concerning parasite activity in their habitat
Development of novel research proposals and experimenting with the hypothesis
Preparation of analytic reports based on the research results
Organizations associated with Parasitology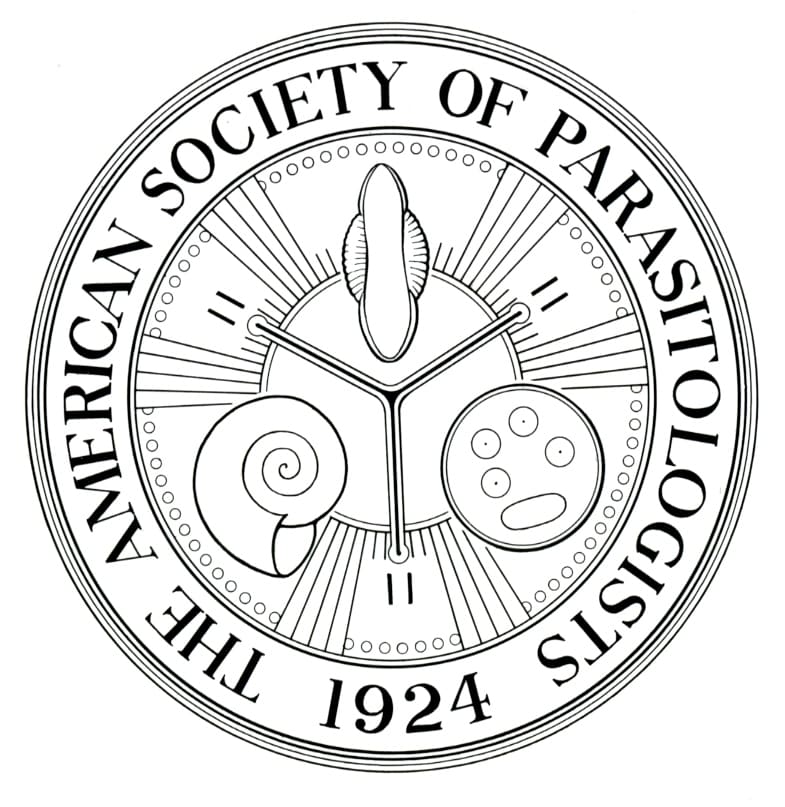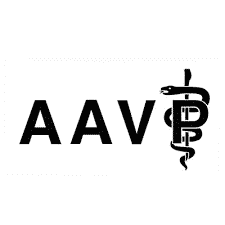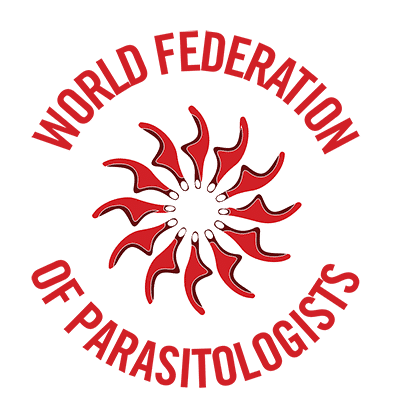 The Future Career in Parasitology 
Parasites will evidently persist in our environments despite the efforts taken by parasitologists to eliminate them for the benefit of humankind. However, since the instruments and technology to control parasites have advanced, there is a substantial contribution to the amelioration of human health.
With the ever-growing population, demands for food rises, consequently increasing the stress on agriculture and aquafarming. Armed with novel diagnostic tools, parasitologists have exceptional possibilities to work at the frontline of scientific ventures and have an excellent perspective for new findings.
A Career In Parasitology