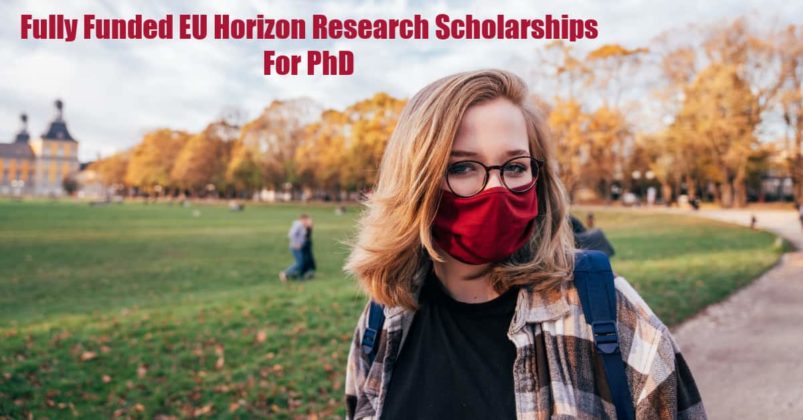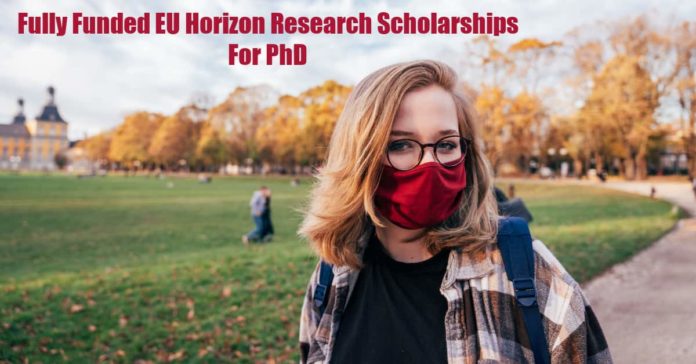 EU Horizon 2020 PhD Scholarships – Applications Invited
MEDICINE: FULLY FUNDED EU HORIZON 2020 PHD SCHOLARSHIP: DEDUCING IMPACT OF ENGINEERED NANOMATERIALS UPON HUMAN HEALTH USING ADVANCED LUNG CELL SYSTEMS
Closing date: 26 February 2021
Key Information
Fully Funded EU Horizon 2020 PhD Scholarship: Deducing impact of engineered nanomaterials upon human health using advanced lung cell systems combined with state-of-the-art analytical approaches 
This scholarship is funded by the EU Horizon 2020 (HARMLESS Project).
Start date: April or July 2021
Subject areas: In Vitro Systems; Cell Biology; Cell Culture; Toxicology; Particles
Next-generation nanomaterials are a challenge for the established risk assessment and management paradigm. The regulatory frameworks have just been modified to address risk assessment of primary nanomaterials with simple coatings and are currently in the first phase of implementing methods and tools adequate for simple nanomaterials. Next-generation nanomaterials and products thereof are multiconstituent materials which exhibit much more complex behaviour, potentially including mixture toxicology. The morphologies and stoichiometry of next-generation advanced nanomaterials are not harmless, as designs including high aspect ratio shapes and heavy metal content are abundant. By elucidating the role of nanostructures, their transformation and initiation of adverse outcome pathways, the HARMLESS project will provide novel tools, guidance and decision support for balancing functionality versus risk to ensure that the next generation nanomaterials will be harmless.
The aim of this studentship is to build upon established advanced in vitro model systems within the group of the In Vitro Toxicology Group at Swansea University. Using state-of-the-art exposure systems, the project will focus upon understanding the mechanisms associated with engineered nanomaterials in mammalian cells two advanced in vitro models. These objectives will be met using a variety of analytical approaches including, but not limited to advanced cell culture (including microfluidics), a variety of light, fluorescent (confocal) and electron microscopy, and biochemical assays (ELISA, qPCR, Western Blot and fluorescent-based plate-reader assays), as well as flow cytometry. This studentship is part of a wider EU H2020 funded project consortium and will be supervised by Dr Martin Clift and Professor Shareen Doak. The student will be placed in the In Vitro Toxicology Group at Swansea University. The project is fully funded for 3.5 years.
Eligibility
Candidates must have a minimum of an upper second class Honours degree in a Life Sciences associated discipline (e.g. biology, biochemistry, toxicology).
Candidates should ideally also have laboratory experience (e.g. cell culture techniques, biochemical assays), a willingness to learn and have a basic level of information technology skills.
Desirable experience/skills: Cell culture experience; Excellent communication skills/working with people.
For candidates whose first language is not English, we require IELTS 6.5 (with 5.5 in each component) or equivalent. Please visit our website for a list of acceptable English language tests.
Due to funding restrictions, this scholarship is open to UK/EU candidates only.
Funding
This scholarship covers the full cost of UK/EU tuition fees and an annual stipend of approximately £15,714 over 3.5 years.
There will be additional funds available for research expenses.
How to Apply
To apply, please complete and submit the following documents to Dr Martin Clift ([email protected]):
Letter of motivation
CV (with details of two references)
For enquiries, please contact Dr Martin Clift ([email protected]).