Bacteria Evolves To Provide Immunity Against Viruses
A novel study aims to compare changes to the human genome using newly characterized defense systems in bacteria. The research was conducted by a group of bioscientists from Durham University, UK, in association with the New England Biolabs, Northumbria University, and the University of Liverpool.
To demonstrate the complex workings of bacterial innate immunity, undergraduates at Durham University have also contributed to this study.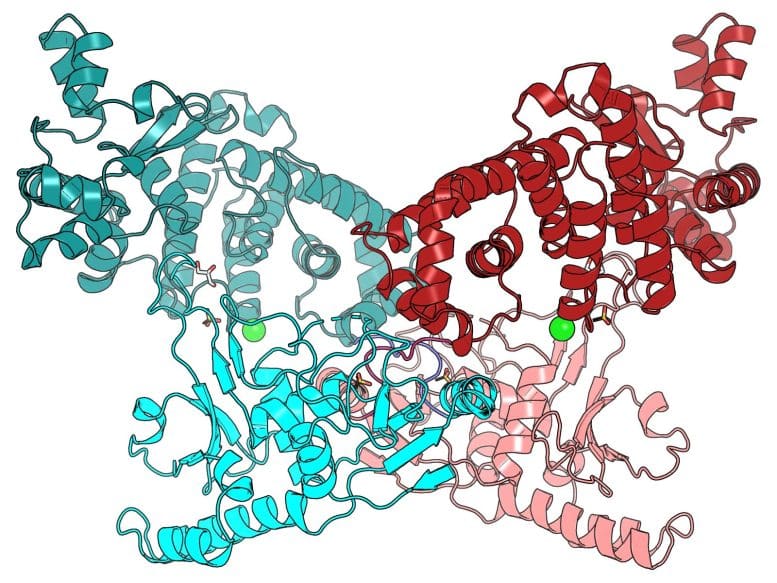 Bacteria have evolved a plethora of defense mechanisms to shield themselves from viruses known as bacteriophages. Several of these systems have already been transformed into valuable biotech tools like gene editing, where minute changes are made to the target DNA.
The scientists demonstrated that two defense systems operated in a complementary way to keep bacteria safe from bacteriophages.
One system shielded the bacteria from bacteriophages that didn't have their DNA modified.
To avoid this first defense system, some bacteriophages alter their DNA. Another system, known as BrxU, used modified DNA to shield the bacteria from the bacteriophages, providing a secondary line of protection.
The scientists created a highly detailed 3D model of BrxU to properly understand how it defends against bacteriophages using altered DNA.
As the same DNA modifications that BrxU recognizes appear in the human genome and change in cancer and neurodegenerative disorders, BrxU has the potential to be another useful biotechnological tool.
Being able to recognize altered DNA is significant, as comparable modifications are found everywhere in the human DNA, stated Dr. Tim Blower, an Assoc. Prof and Lister Institute Prize Fellow, Dept of Biosciences, Durham University. This additional layer of data, known as the "epigenome," changes as we age and also in cases of cancer and neurodegenerative disorders.
If BrxU is developed as a biotech tool for mapping this epigenome, a better understanding of the adaptive information that governs the growth and disease progression will be achieved.
The outcomes of the study, carried out by Dr. David Picton and colleagues, have been released in Nucleic Acids Research.
The team was tasked with isolating new bacteriophages for study as part of a Microbiology Workshop designed to give research-led teaching. These bacteriophages do not cause danger to humans; however, when the human immune system reacts to infections, bacteria get forced to evolve their own immune systems to shield themselves from bacteriophages.
The sample for bacteriophages was obtained from River Wear, College ponds, and other waterways nearby Durham. Later, they were utilized to examine the innate immunity of bacteriophages in Escherichia coli.
Also Read:
Download Biotecnika App for more Updates on Life Sciences, Job vacancies, CSIR-NET, GATE, and a lot more.
---
Keywords: Bacteria Evolves To Provide Strong Immunity Against Viruses