Career in Regenerative Medicine 
What is Regenerative Medicine?
Regenerative Medicine is an amalgamation of various biology pursuits. It is the field that makes use of the body's healing abilities by growing/regenerating tissues and organs to replace damaged or absent body elements and cure chronic and acute diseases. Regenerative medicine attempts to tweak the disease's underlying cause directly and completely prevent it. As a major part of the world's population ages, many chronic diseases that appear can also be potentially treated by regenerative medicine. If you aim to employ biology and technology skills while seeking to do good to millions, the Regenerative Medicine career path may be the right one for you.
Careers in Regenerative medicine
Regenerative Medicine is essentially an interdisciplinary field that can demand and nurture skills in various sub-fields. Therefore, there are several careers that you can pursue that are associated with regenerative medicine.
Tissue engineering is a prominent path of a career in Regenerative medicine. Tissues that are severely damaged can be replaced with compatible scaffold implants using tissue engineering. It maintains, restores, or improves such tissues, giving the body a new lease at healing. Tissue grafts may be taken from the patient's own body, from other compatible individuals, or created artificially. This is useful in treating severe burn injuries, replacing bone tissue, cartilage, cardiac tissue, pancreatic tissue (islet of Langerhans replaced to treat diabetes), vascular tissue, cancer, etc. Often, tissues are generated using biomaterials and administered via imaging. Hence, the career brings about bioengineering, medical imaging, physiology, material science, and biochemistry to give fruitful results.
Cell therapy is a boon to medical science. Stem cell biology and therapy focus on studying and applying stem cells or pluripotent cells to cure the most difficult diseases. Besides using pluripotent cells from the bone marrow and umbilical cord to generate differentiated somatic cells, somatic cells can also be engineered to generate induced pluripotent cells (iPS), solving a majority of tissue rejection problems.
Nanotechnology or nanobiotechnology is a highly innovative field used to manipulate extremely minute elements of the cells to treat even supposedly incurable diseases. It uses a combination of biology and technology to give either nanobiotechnology (nanoscience used to study biology and improve drug delivery systems) or bionanotechnology (working with nanoscale biomolecules to apply their machinery in nanotechnology).
Genetics and genome engineering
The study of genes and their manipulation by induced mutation to find cures for diseases. Genetic engineering is used to accompany all of the above fields. Profound knowledge of genes and their inheritance properties and mutation must come up with creative and practical solutions.
Bioethics is the study of the laws and morals revolving around human intervention activities in biological experiments. Bioethicists deal with the legalities surrounding new cell therapies and tissue engineering treatments that are controversial. They sometimes manipulate the cells of an unborn being with uncertainty in its results. Bioethics is thus important in a career in regenerative medicine.
Medical devices and medical imaging
Biophysicists specializing in medical devices and medical imaging play a major role in diagnosing and intrusive treatment of diseases. They aid in the generation and administration of regenerative therapies. Their role is of prime importance as they find technological ways to reach the patient's body successfully.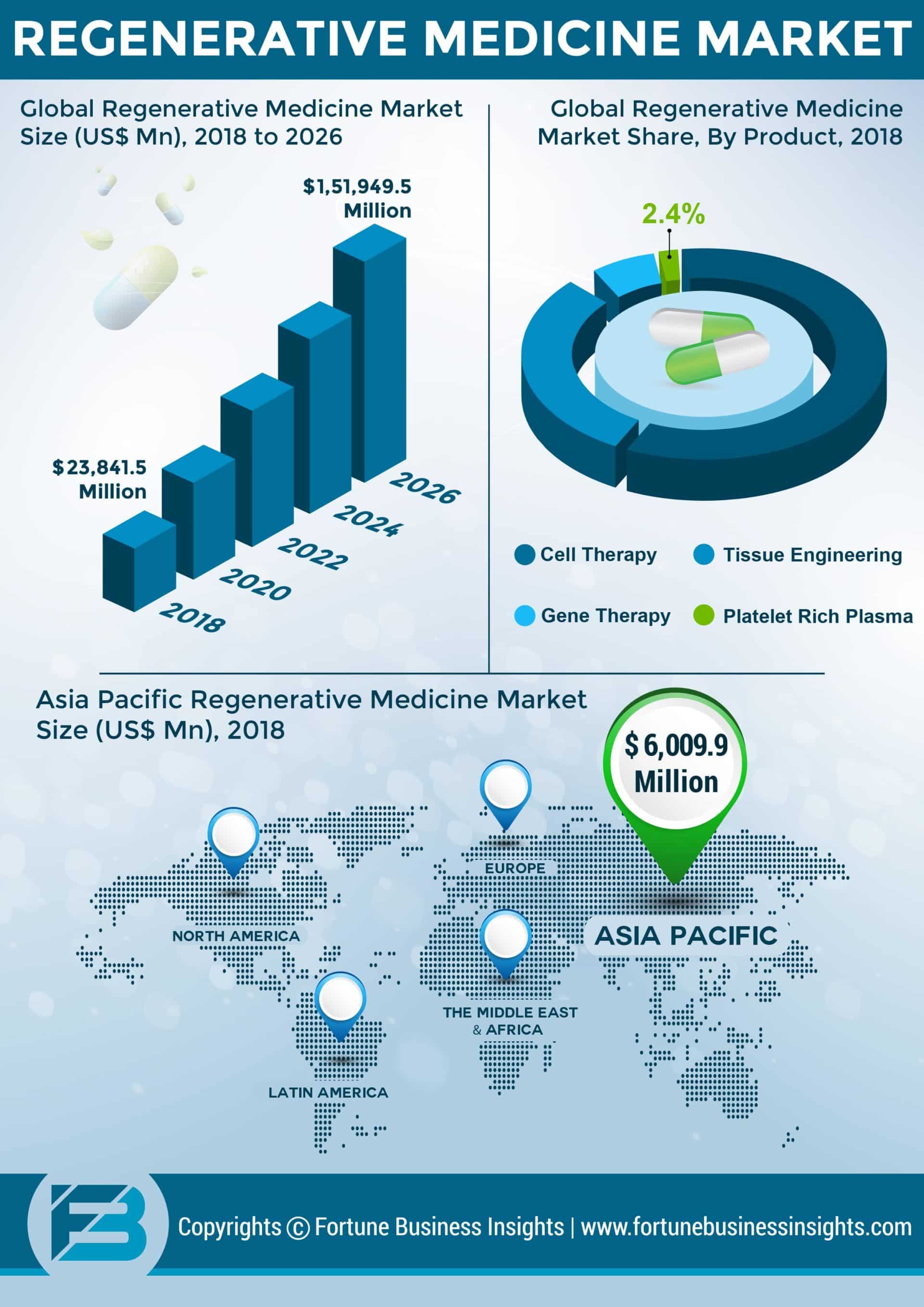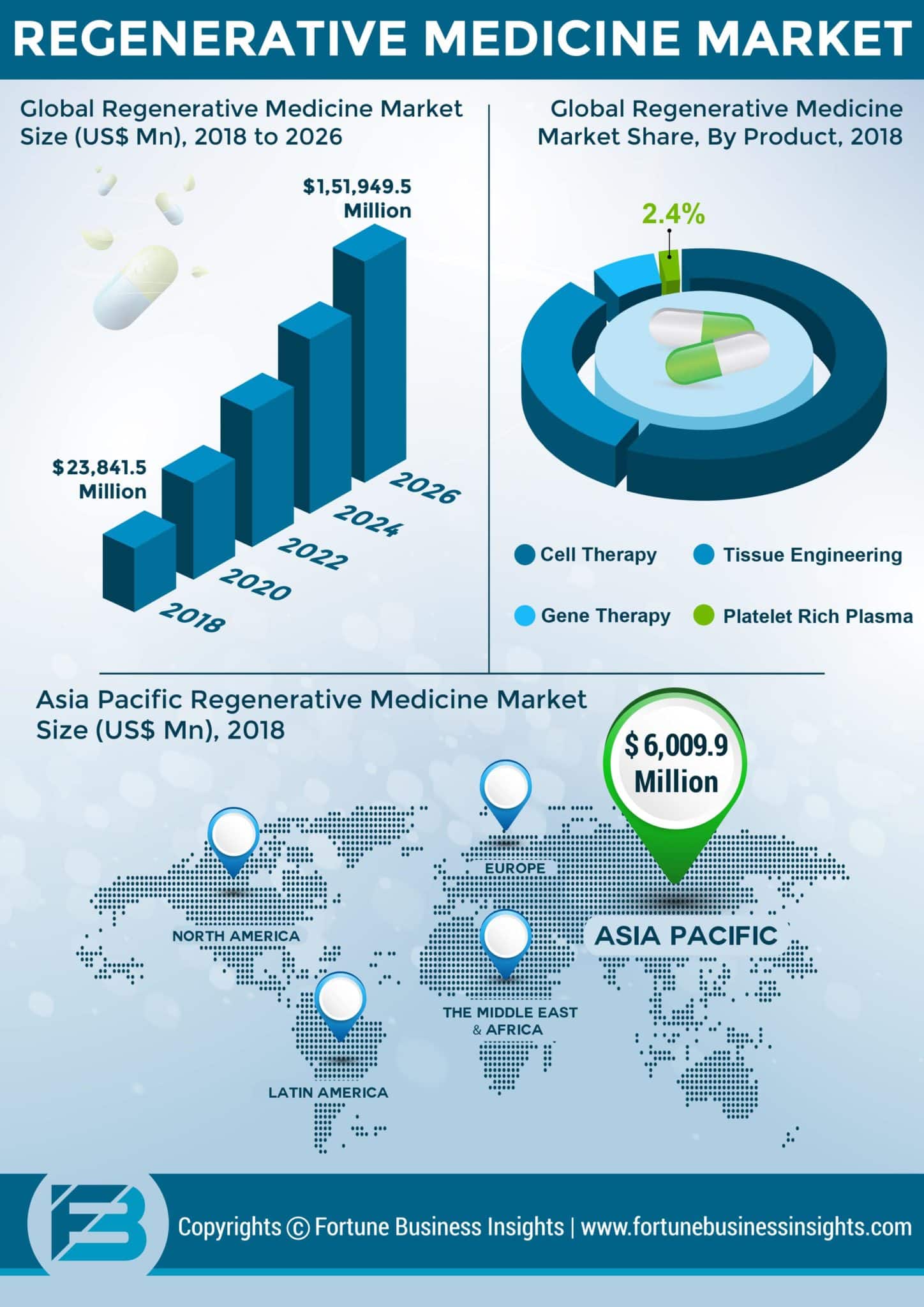 Education required for a career in Regenerative medicine
Regenerative medicine is an extremely specialized field that demands skills in a broad range of disciplines. While some employers require individuals particularly specializing in regenerative medicine, others are more open-minded and allow candidates from various streams to apply.
Bachelor's degree
To start a career in regenerative medicine, you must have a suitable bachelor's degree in any field of life sciences, including biomedical science. A degree in biotechnology or genetic engineering is most preferred. A degree in medicine is also suitable to understand the physiology and developmental biology required for strengthening fundamental concepts.
Master's degree
Many colleges worldwide offer a master's degree in Stem cell biology and regenerative medicine, tissue engineering and regenerative medicine, nanotechnology and regenerative medicine, and so on for graduates. A bachelor's and master's degree are the basic educational qualifications necessary for a career in regenerative medicine.
Ph.D.
Postgraduates can pursue a Ph.D. in regenerative medicine with a master's degree in stem cell biology, regenerative medicine, tissue engineering, translational medicine, biomedical science, microbiology, biotechnology, biochemistry, developmental biology, zoology, biophysics, molecular medicine, genetics, or life sciences. A Ph.D. in regenerative medicine is offered by many notable and prestigious universities all over the world. Individuals with an MD and a Ph.D. in regenerative medicine are most sought after by employers everywhere.
After a Ph.D., one can delve deeper into the field of regenerative medicine with postdoctoral studies.
Best universities for Regenerative medicine
The best universities where you can gain excellent knowledge and skills for a career in regenerative medicine are as follows:
Skills necessary in a regenerative medicine career
For a successful career in regenerative medicine, the following skills are necessary:
Ability to look at a medical problem analytically.
Translating a biological problem into a research query
Ability to handle samples and analyze, evaluate, and interpret data
Independently perform organized research.
Knowledge of fundamental scientific theories
Approach a problem with a multidisciplinary point of view
Apply a social perspective to your research
Where can you work?
Several companies work on stem cell research and regenerative medicine, resulting in commendable medical solutions. Following are some of the companies where you can make a career in regenerative medicine:
Associations for Regenerative medicine
A career in regenerative medicine can be wholesomely pursued with an awareness of and association with certain international organizations.
Salary prospects of a career in Regenerative medicine
A Regenerative medicine career is a well-paying one as it requires a certain amount of skill and knowledge to enter the field alone. An average regenerative medicine scientist earns 116,228 dollars per year. The range goes from as low as 24,000$ to 260,500$.
Scope of a career in Regenerative Medicine 
Regenerative medicine has a booming scope in the fields of medicine and life sciences. Countries that majorly encourage regenerative medicine are the UK, Australia, Canada, Israel, Germany, and the US. In 2001, companies in the United States were banned from experimenting on embryonic stem cells derived from humans. However, many states such as California, Massachusetts, Illinois, Maryland, Wisconsin, New Jersey, and Connecticut circumvented this law. There is no report of such stringent laws on using human embryonic stem cells in any other country mentioned above either. Regenerative medicine has a massive scope in the future market, expected to increase to 55.6 million dollars by 2024.
Author: Deepthi Prakash