Scientists Step Ahead To Study Alzheimer's Disease Progression 
Researchers from the US FDA (Food and Drug Administration) and UMD (University of Maryland) are jointly exploring to devise a novel X-ray based technology that has the capacity to enhance the understanding of the preclinical stage of Alzheimer's disease. The research team's immediate objective is to create a non-invasive means to rapidly estimate the quantity of amyloid plaque present inside the brain, which has been seen to correspond with the progression of Alzheimer's disease. The study has been recently issued in Scientific Reports.
To virtually synchronize the entire body functioning, billions of unique cells namely neurons transmit data to one another through chemical and electrical signals inside a healthy human brain. In the case of Alzheimer's disease, all these communication lines are disrupted, resulting in function loss and later on cell death. These conditions commonly happen initially in areas of the brain attached to memory, but gradually, they also affect regions that handle mobility, communication, reasoning, language and various other important function for survival.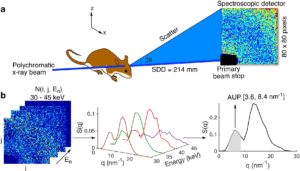 Researchers have found the connection of Alzheimer's disease to the buildup of beta-amyloid protein fragment long back. While there are several queries regarding what in fact causes such accumulation inside the brain, the potential to effectively quantify this plaque could become a breakthrough in disease advancement and treatment approaches in patients.
Aldo Badano, adjunct professor, BIOE (Fischell Department of Bioengineering) and corresponding writer of the paper published in Scientific Reports stated that in this study, they employed spectral X-ray technology to record the coherent X-ray features of beta-amyloid accumulates inside the brain without the requirement of invasive imaging agents. Badana in addition to his association with BIOE, is a Deputy Director, Division of Software Reliability, Diagnostics, and Imaging, CDRH (Center for Devices and Radiological Health), FDA, OSEL (Office of Science and Engineering Laboratories).
Existing techniques to measure this amyloid plaque face substantial shortcomings. Researches on the amyloid plaque in Alzheimer's illness are either restricted to post-mortem evaluation or they need to use resource-intensive MRI or PET scans that call for an injection of contrast agents or radiotracers. Additionally, current methods for researching the amyloid accumulates in vivo do not have the capacity to deliver photos with high enough resolution and specificity to allow a comprehensive understanding of condition development.
Acknowledging this, Badano joined hands with Eshan Dahal (Ph.D. '20), a BIOE alumna, and a team of FDA and UMD scientists to devise a new technique to utilize SAXS (Small-Angle X-ray Scattering) to measure amyloid aggregates inside the brain.
The group exploited SAXS for its capability to recognize molecular conformations depending on their dispersal patterns. Even though SAXS is commonly restricted to the research of thin specimens, the research team devised a method to use a 2-D spectroscopic detector and polychromatic X-ray beam to overcome the specimen thickness restriction of SAXS.
Preliminary assays illustrate that their method-referred to as spectral SAXS-can be employed to non-invasively and efficiently determine ingrained targets in up to 5cm thick materials and using mouse models, all devoid of contrast agent application. The application of this technology by clinicians to evaluate the progression of Alzheimer's patients by performing an in-office brain scan with consumption of only a few minutes is their long-term hope.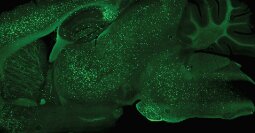 Eshan Dahal, the lead writer of the paper, mentioned that using this spectral SAXS technique, they are targeting histology-level accuracy with respect to the evaluation of amyloid accumulation in living animals, all within few minutes and without utilizing contrasting agents. He added that they illustrated the technology by researching a well-established Alzheimer's disease rodent model having amyloid pathology in just 5 mins per examined location inside the brain devoid of any specialized specimen formulation requirements or administration of contrast agents. With additional research and development, there might be a chance to increase this approach in both clinical and also preclinical setups to approximate amyloid plaques or any kind of protein aggregates of interest.
Label-free X-ray estimation of brain amyloid burden is the title of the Scientific Reports paper.
Alzheimer's Disease Progression
Author: Geema George