New modified wheat variety could help tackle global food shortage
Wheat is the main cereal crop and staple food in many parts of the world. Wheat crop is grown on more area of farming fields compared to any other crop. It is also one of the most consumed crops by approximately 2.8 billion people from 89 nations. Therefore, there have been constant attempts crop breeders to enhance the crop yield to fulfill international demand.
The scientists at the University of York have managed to achieve this. They developed a modified wheat variety, which raises the percentage of grains' yield by 12%. This is a huge jump from the yield increase that wheat farmers have been experiencing since the "green revolution" in the 1960s, which was less than 1%.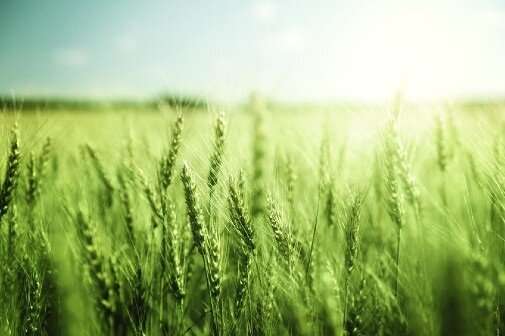 Wheat is a staple food (Credits: University of York)
Problem solved by new modified wheat
The majority of improvements made in the wheat crop yield have resulted in either increase in the grain number or increased grain size. An increase in grain size though desirable has led to a reduction in the number.
The University's researchers have solved this concern by enhancing the amount of a particular protein that regulates plant growth rate. This modification was done in the young grain leading to a new modified wheat variety.
This lab discovery was also tested in Chile's wheat fields by collaborating with scientists at the Universidad Austral de Chile. They found that there was a 12% increase in grain size with no reduction in grain number.
Side-stepping the control system
Professor Simon McQueen-Mason, a researcher at the Centre for Novel Agricultural Products (CNAP), Department of Biology, University of York, said that they developed the modified wheat variety by deviating from the complicated control system of compromise in the plant. They supercharged the natural development system that regulates the dimension of plant cells to do so.
The researchers boosted the levels of a protein called expansin, which is an important growth factor in plants. This restricted the modification to enhancing wheat grain size.
Professor McQueen-Mason expressed the delight that she and her team experienced with such great results, which were converted into practical benefits in agricultural conditions.
A solution to global food requirements
The modified wheat variety is one solution to a problem that many more researchers are working on. Professor McQueen-Mason stated that food production was anticipated to be increased by a whopping 50% by the year 2030 to meet global requirements. This problem is further challenged by adverse changes in climate hindering the crop yield.
The group of researchers who worked on this study is currently working on making the modified wheat variety accessible to farmers. They also hope that the larger sector will aid in educating their decisions on farming.
 Author: Deepthi Prakash