As the Mars Rover started its journey to seek proof of life on other planets, researchers from Earth stated that viruses served an important function in forming stromatolites, Earth's ancient lifeforms.
Researchers exploring billion-aged living rocks stated that it might hurt us to know this amidst the deadly viral outbreak, however, life, as we are aware on Earth, might have never happened if it weren't for the viruses.
In an article published in March Trend's issue in Microbiology, a research team from The United Staes & UNSW, Sydney explored the proof of the world's oldest life forms within fossils termed as stromatolites, stacked limestone rocks mostly present in shallow waters in the globe. They aspired to discern the dynamics that steered these unicellular colonies referred to as microbial mats to form these interesting rock structures.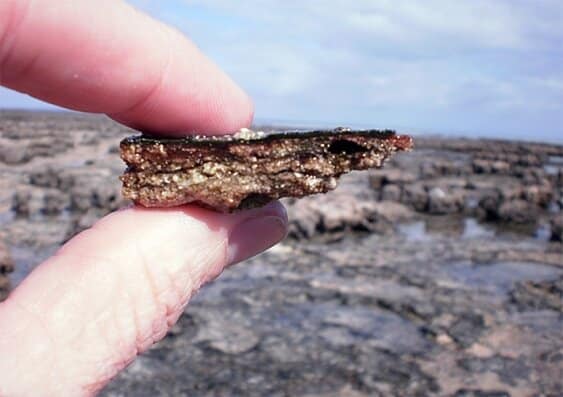 Additionally, they assume viruses might be the missing element of the riddle that could facilitate in explanation of the soft microbial mat lithification or transition to hard stromatolite characteristic forms that are common in places like Pilbara, Western Australia, and Shark Ray.
Brendan Burns, associate professor, Australian Centre for Astrobiology, UNSW, and co-writer of the article stated that stromatolites are among the ancient known microbiome, dating back around 3.7 billion years.
He claimed that stromatolites are pervading in fossil history and few are the earliest instances of life on Earth.
The microbial mats that formed them were mainly of cyanobacteria, which employed photosynthesis, similar to plants, to convert sunlight into energy. At the same time, they generate so much oxygen within time altering the initial Earth's atmosphere to change it habitable for intricate life.
It could be said that these live rocks are responsible for our very own existence.
A/Prof. Burns and his team wished to discern the dynamics behind the microbial mats' lithification to stromatolites, not just since so little is known regarding the process, however, because of what this can augment to our knowledge pertaining to life on Earth and perhaps in other planets as well.
He asserted that if we can understand the dynamics of stromatolite development, we will have a clear perception of the effect these biomes had on the evolution of intricate life.
This knowledge may aid us in the better examination of biosignatures-which you can refer to as molecular or chemical fossils-that offer hints to the early life activities, about a billion years behind.
It additionally has the prospective to help us seek life on various other planets-one of the duty of the Mars 2020 operation is to search for proof of biosignatures within Martian rock specimens.
In the article, the writers propose that microbial mat shift from soft cells to hard rock is boosted by reaction with viruses.
He mentioned that they suggest that viruses might have either an indirect or direct effect on microbial metabolisms that control the conversion of the microbial mat to stromatolite.
In the direct effect situation, viruses penetrate the cyanobacteria's nucleus and determine the host metabolism, placing and removing genes that elevate the fitness of the host and the virus simultaneously.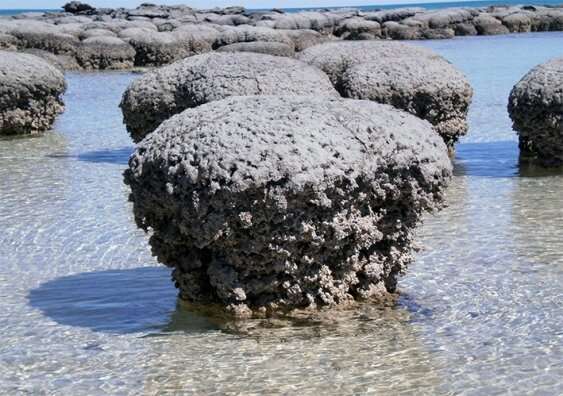 A/Prof. Burns reported that this, in fact, increases the existence of microbial mats and chooses for genes that significantly determine the carbonate precipitation-fundamentally the process of microbes generating concrete to create their stromatolite flat blocks.
In the indirect case, the researchers mention the process called viral lysis, wherein viruses seize living cells and stimulate the breakdown of their membrane and release of cytosolic contents-effectively resulting in cell death.
They assume that viral lysis might release contents that boost the organism's metabolism which leads to mineral precipitation and consequently stromatolite development.
He further added that more study has to be performed in order to understand whether viruses hardens microbial mats to stromatolites indirectly or directly, or a blend of both.
They are wishing to do more research in the laboratory to assess this.
A/Prof. Burns claimed that they want to be capable of identifying the virus types responsible and look whether they can engineer potential virus-host communication to ascertain if or not they can, actually, alter a few of the metabolisms that may lead to stromatolite development.
Issued in the journal Trends in Microbiology, the article is titled 'Between a rock & a soft place: the role of viruses in lithification of modern microbial mats'.