Novel cancer detection method using exhaled breath
Did you know that the air exhaled by us can be tested to get information about the body? A new technology developed by scientists at Fraunhofer Project Hub for Microelectronic and Optical Systems for Biomedicine MEOS enables cancer detection by analyzing the breath exhaled. This only aids in the initial detection, but this concept may detect other diseases related to the respiratory system, including COVID-19.
Before the manifestation of initial symptoms, some pathogen or the tissues affected by them emit VOCs (Volatile Organic Compounds). Ancient Greek physicians were able to detect diabetic patients from the fruity sweet acetone smell of their breath.
Fingerprint of individual's metabolism from exhaled air
A team of talented researchers has come up with this novel cancer detection method. A Fraunhofer MEOS research associate Dr. Jessy Schönfelder, a chemist by training, explained a VOC pattern or VOC fingerprint, a mix of many gases that, along with modifications in concentration, signify the presence or absence of disease. This is considered a biomarker. The Fraunhofer Institutes for Cell Therapy and Immunology IZI, Applied Optics and Precision Engineering IOF, and Photonic Microsystems IPMS make up Erfurt's Fraunhofer MEOS. 
Dr.Schönfelder and her team have shouldered meticulously decoding the composition of gases in the exhaled air existing as particular marker combinations for diseases. An individual generally exhales air containing around two hundred VOCs, and the team has devised a special IMS (Ion-Mobility Spectrometer) to identify patterns in VOC. They aim to enable the detection of lung cancer with this novel cancer detection method.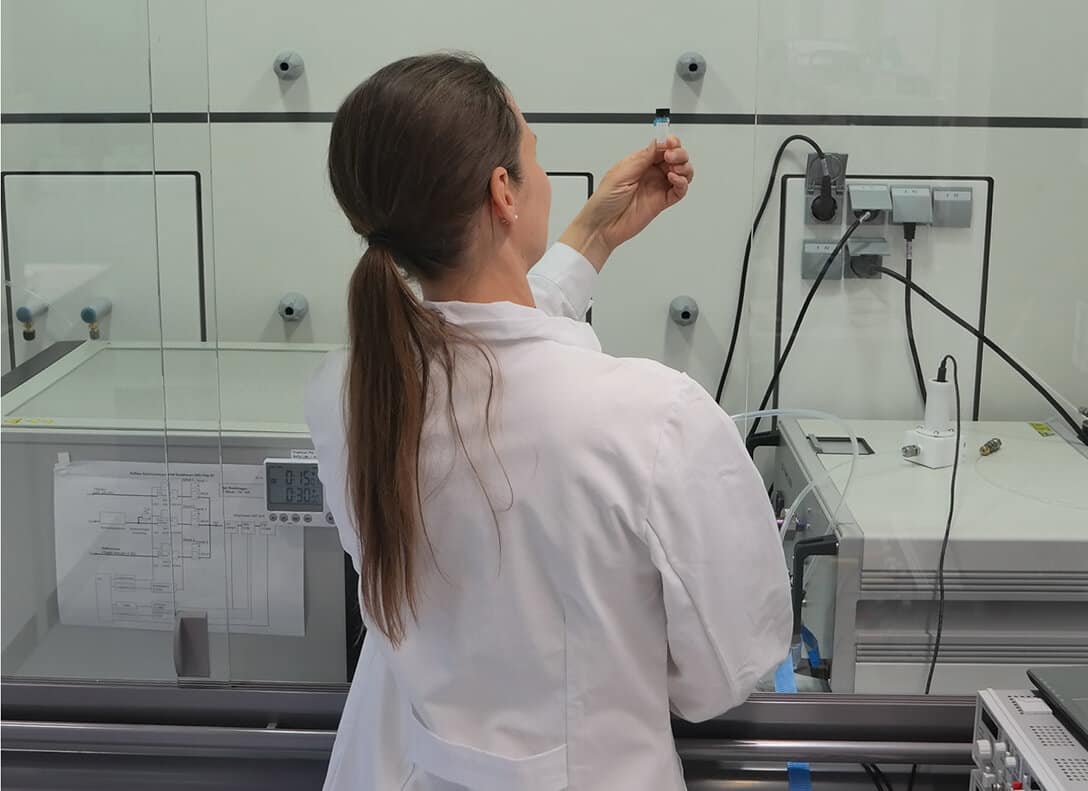 Hope for easy COVID-19 detection
The team of scientists working on this novel cancer detection method from exhaled breath plans to differentiate between COVID-19 and other respiratory system diseases. This is part of the Fraunhofer cluster project M3Infekt, a multimodal and mobile tracking system to allow quick treatment in the case of an unexpected deterioration in COVID-19 patients. Alzheimer's disease and other disorders that degenerate the nervous system are also expected to be detected by this method. Since it only requires the patient to breathe into a tube, this is a much faster and easier method that can provide an early warning.
IMS is a sensitive, noninvasive, and selective technology. It is an affordable and portable device (expected to be the size of a shoebox) that can easily be incorporated into hospitals. 
FAIMS chip 
The IMS system used in this novel cancer detection method comprises an ion-filter and a detector, which make up the MEMS (MIcroelectromechanical System). A UV lamp in the device, which has a FAIMS (miniaturized high-field asymmetric ion mobility spectrometry) chip, is used to ionize a VOC (along with a carrier gas) go into the spectrometer. The charged molecules come in contact with the Fraunhofer-developed FAIMS chip. By optimizing the alternating current at the filter, specific VOCs are allowed to pass through the detector. The VOC fingerprint generated aids in identifying the disease.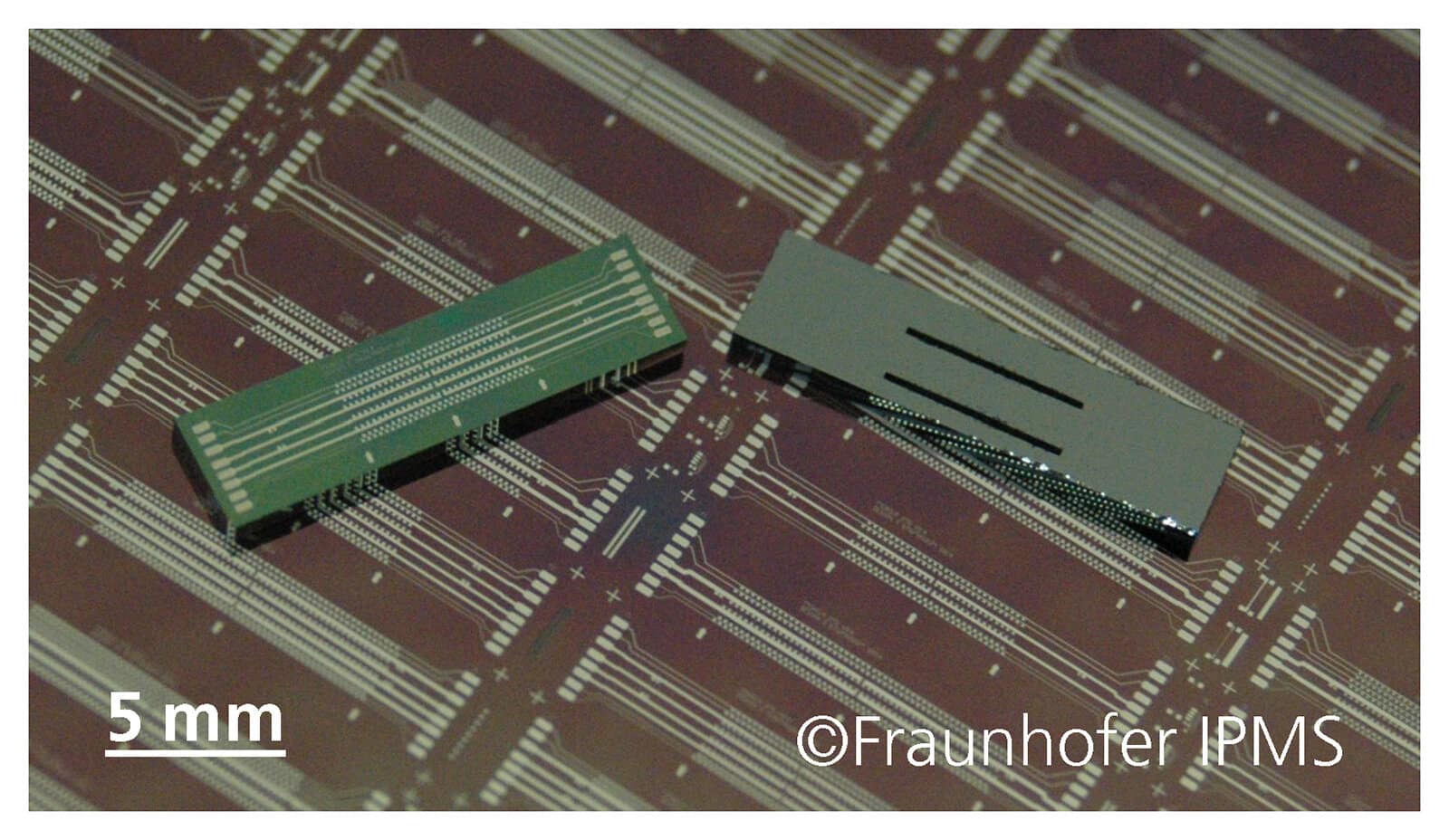 The researchers are seeking to improve sample detection and extraction and to strengthen the electronic control system. The reference experiments have been conducted using cell lines, and work on human clinical sample testing is underway. 7 distinct strains of bacteria were identified using this technology by the researchers at Fraunhofer IZI.
Since these tests generate enormous data volumes, Schönfelder explains that AI or machine learning will simplify the analysis for this novel cancer detection method. They have formulated an algorithm using samples from cancer patients and healthy individuals. This can give results in minutes. Schönfelder is optimistic about the IMS may someday be conveniently used to screen airplane passengers for coronavirus.
Author: Deepthi Prakash