Viral Packaging Process Unveiled By Scientists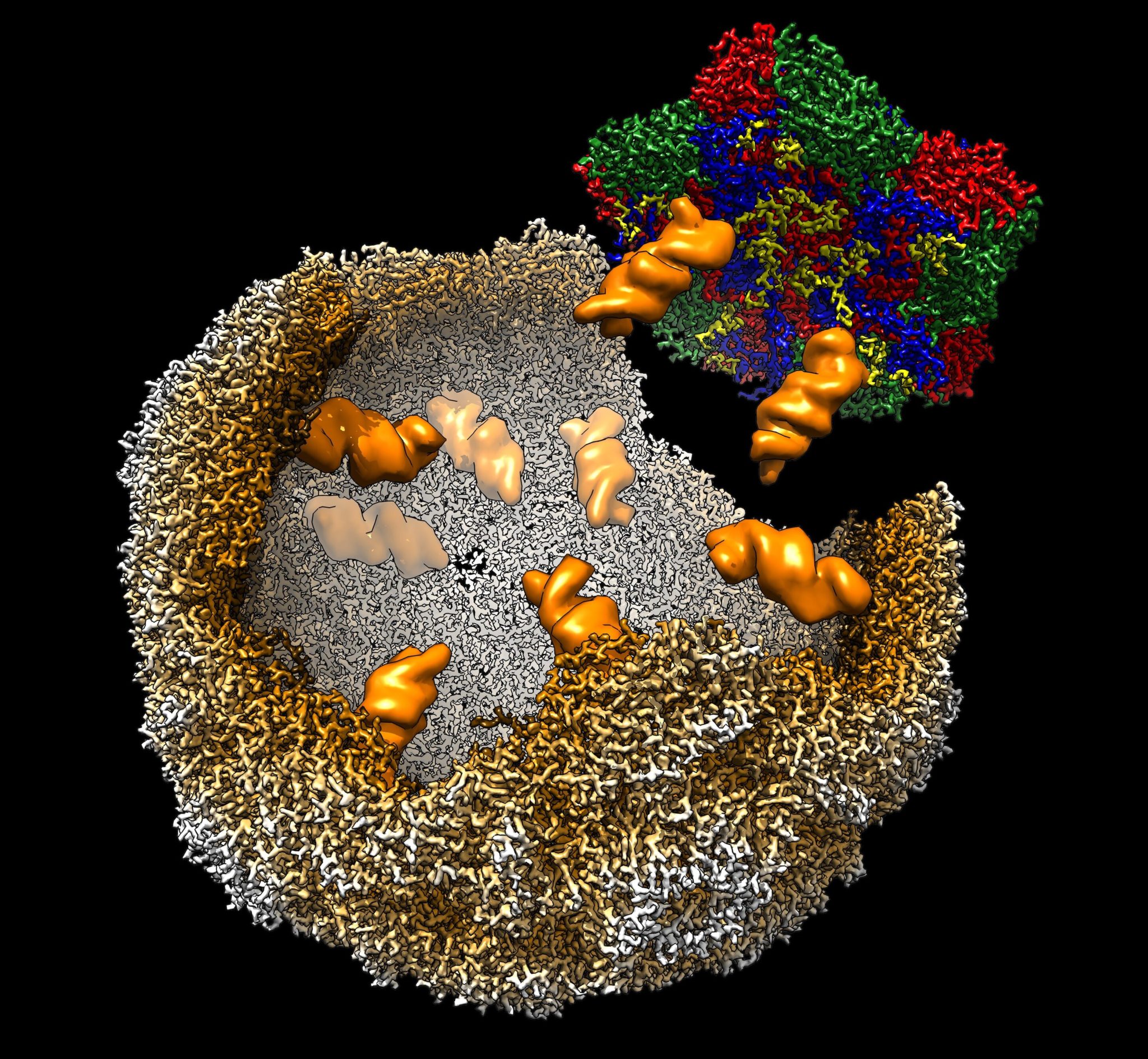 Viruses can only survive and propagate with the help of a living host. This involves a long cycle of infection, genetic transformation, replication, packaging, and release. "Packaging" is a complex process that is part of the spreading of viral genetic material. It results in the formation of a virion, a highly infectious replica of the initial virus. This means that they have the complete genetic code copied into them and are ready to infect other body cells, accelerating the disease.
Researchers have now discovered how genetic code is packaged in rhinovirus
(common cold virus) and poliovirus. The study by the University of Leeds and the University of York has been published by PLOS Pathogens journal as a breakthrough that would enable the development of anti-viral agents or drugs to cease such infection successfully.
The assemblage of daughter virion particles was an unnerving mystery to virologists and has now been understood by the two universities' scientists. Professor Peter Stockley from Leeds and Professor Reidun Twarock from York supervised experts in mathematical biology, electron microscopy, and viral molecular structure.
Professor Stockley, who is the Astbury Center for Structural Molecular Biology's Director who worked on the viral packaging process at his university, spoke about the importance of their research in altering thoughts on controlling viral diseases. Preventing virion formation could be the key to stopping an impending viral infection. He also explained that, since the virion formation process has molecular controllers that are conserved genetically, there is a lesser chance for mutation, preventing major changes in the virus and ineffectiveness of newer drugs.
The bovine virus Enterovirus-E is harmless to humans and is the focus organism of the study. It is universally used as the adopted viral surrogate in place of poliovirus, which is the WHO's target for eradication. Human rhinovirus is included in the enterovirus family. It causes the common cold.
RNA packaging signals (short regions in RNA molecule) play a major role in efficient and accurate virion formation along with viral proteins. Mathematical and molecular biology helped the researchers to detect probable packaging signal sites on the RNA. University of Leeds's Astbury Biostructure Lab has advanced electron microscopes used to view this viral packaging process. This is the first time that such a feat has been possible.
Professor Twarock informed that the pharmaceutical industry could utilize this information to formulate antiviral drugs and also prevent viral diseases upon further detailed research into the process.