Extremophiles Research Applications
You must have come across reports of research conducted on Extremophilic bacteria. Extremophiles are organisms that can survive in environmental conditions that are "extreme." These organisms force humans to acknowledge strange and ancient species that can thrive in the harshest conditions. All that is good for research, you may say. How does that help us? Does it have any practical applications?
To answer your questions, researching these ancient creatures has given us unique solutions to present-day problems. Experiments on extremophilic bacteria include testing their extent of survivability in harsh conditions and near-optimum conditions for humans. We can also study their metabolic products and enzymes for direct applications.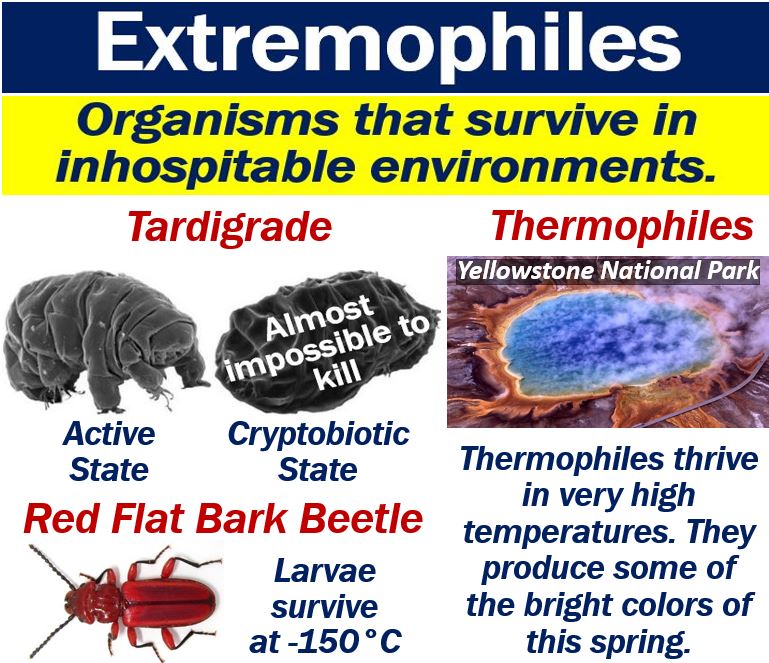 Medical applications of research on Extremophiles
Extremophiles and their enzymes (extremozymes) have various applications in diagnosis and treatment.
DNA polymerase is an enzyme that has become indispensable to the present pandemic situation in diagnosis by RT-PCR. Owing to its ability to survive in temperatures as high as 95°C, DNA polymerase from Thermus aquaticus (Taq), Thermococcus litoralis (Vent), and Pyrococcus furiosus (Pfu) is used in PCR.
Gene and vaccine delivery
This application is seen in halophiles. Halomonas maura produces a polysaccharide called mauran, which encapsulates 5-fluorouracil, a chemotherapeutic drug fr cancer. Drug delivery across the skin has to be topical. Archaeosomes in halophilic archaea can achieve this. A recombinant form of gas-filled proteinaceous structures in Halophilic species NRC-1 has been used for vaccine delivery against immunodeficiency viruses in simians. This is an effective method due to the expression of some of the viral particles on the external surface and the presence of polar lipids acting as adjuvants to elicit a larger immune response.
Diketopiperazines from Natronococcus occultus and Naloterrigena hispanica can inhibit quorum sensing in pathogens like Pseudomonas aeruginosa. Hence, these peptides are used as blood-clotting factors and antibiotics. Halocins from Sulfolobus species and Halobacteriaceae act against archaeal cells. Their action on pathogens is yet to be studied by further research on extremophiles. 
Ectothiorhodospirahalochloris produces ectoines, which are used to treat dryness of eyes and skin and allergies. Merck KGaA has harnessed its ability to protect the skin from UV radiation damage in their product RonaCare Ectoin. Halobacterium salinarum has a host of applications as a producer of bacteriorhodopsin used in artificial retinas. Ectoines can also be used as stabilizers for vaccines and antibiotics.
Anti-inflammatory and cytotoxic properties
Berkeleyacetal C inhibits NF-KB signaling, IRF-3, ERK-1/ 2, and IL-1 receptor-associated kinase in neutrophils and macrophages, thus preventing inflammation. 
Industrial and food applications of research on Extremophiles
Extremophiles produce several useful enzymes that can survive in extreme high and low temperatures and salinity. More than 3000 extremozymes have been isolated from these microbes, and scientists are still looking to discover and isolate several novel secondary metabolites.
The lipases and proteases produced by thermophilic Bacillus species can be used in detergents replacing enzymes that cannot withstand low temperatures of laundry water and high alkalinity.  They also have tremendous potential as psychrophilic and alkalophilic biosurfactants.
Enzymes for pulp and paper industry
The paper and pulp industry requires polymer-degrading enzymes like L-asparaginase and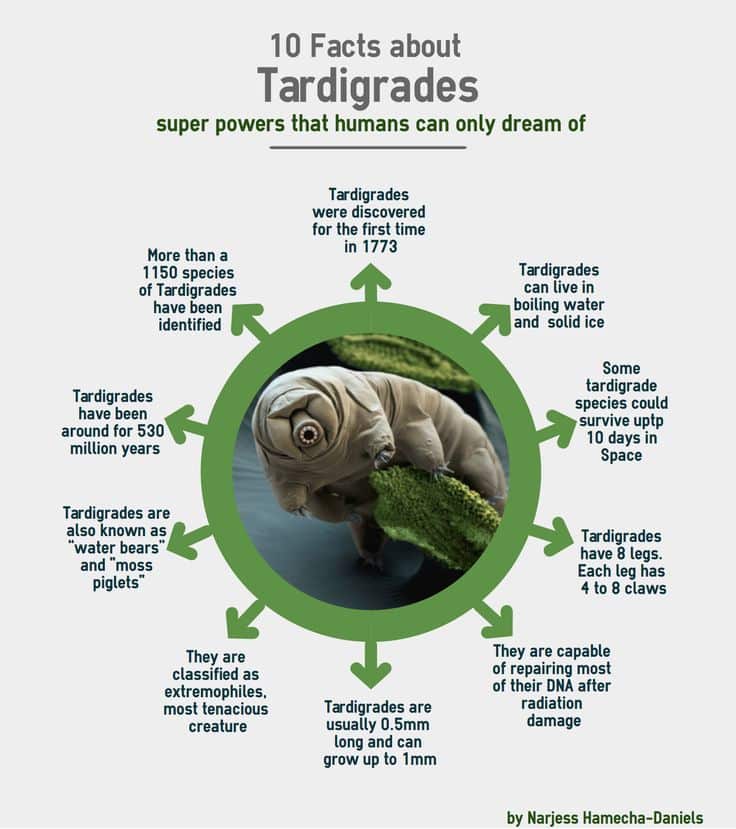 L-glutaminase, many of which function optimally at low temperatures. Research on extremophiles has revealed extremophilic bacteria like Psychroflexus, Psychrobacter, Halorhabdus, Haloferax, Halobacterium, etc., that produce enzymes like cellulase, amylase, xylanase, pectinase, and chitinase. Catalases isolated from Thermus brockianus is used to remove hydrogen peroxide in the paper and food industry.
Insoluble metal oxides and sulfides are traditionally mined out using harmful compounds like cyanide. This can be avoided by biomining or bioleaching, which uses Acidithiobacillus and Ferroplasma (acidophiles), Sulfolobus, and Metallosphaera (thermophiles). The use of thermophilic organisms also avoids AMD (Acid Mine Drainage).
Research on extremophiles has also benefitted the food industry in many ways. Kluyveromces lactis is used to produce -galactosidase, which breaks down lactose in milk and dairy products, making it suitable for consumption by lactose-intolerant people. However, the rise in temperature (25 C) necessary for the enzyme facilitates the contamination. This is solved using cold-adapted -galactosidase obtained from psychrophiles, which can act during the milk's storage.
Bacillus acidicola produces -amylases, Picrophylus produces glucoamylases, and Thermococcus kodakarensis produces pullulanases. All three enzymes produced by these organisms are thermophilic and alkalophilic and can be used in place of perishable mesophilic enzymes to hydrolyze starch. Natronococcus amylolyticus and Halomonas meridian are halophiles that also produce amylases.
Food additives and coloring
Carotenoids like canthaxanthin and -carotene are used as food coloring agents. They are produced by extremophiles such as Haloferax Alexandrinus and Dunaliella salina, respectively. 
Table 1: Industrial applications of enzymes discovered by research on extremophiles

Extremophile
Habitat
Enzymes
Representative applications
Thermophile
High temperature
Amylases
Glucose, fructose for sweeteners
Moderate thermophiles (45–65°C)
Xylanases
Paper bleaching
Thermophiles (65–85°C) Hyperthermophiles (<85°C)
Proteases

DNA polymerases

Baking, brewing, detergents Genetic engineering
Psychrophile
Low temperature
Proteases
Cheese maturation, dairy production
Amylases
Polymer degradation in detergents
Acidophile
Low pH
Sulfur oxidation
Desulfurization of coal
Chalcopyrite concentrate
Valuable metals recovery
Alkalophile
High pH
Cellulases
Polymer degradation in detergents
Halophile
High salt concentration
Ion exchange resin regenerant disposal, producing poly(g-glutamic acid) (PGA) and poly(b-hydroxybutyric acid) (PHB)
Piezophile
High pressure
Whole microorganism
Formation of gels and starch granules
Metalophile
High metal concentration
Whole microorganism
Ore-bioleaching, bioremediation, biomineralization
Radiophile
High radiation levels
Whole microorganism
Bioremediation of radionuclide contaminated sites
Microaerophile
Growth in <21% O2
Environmental applications of research on Extremophiles
The greatest use of extremophiles is in biofuels, which is a subject of several ongoing research. 
Bioethanol, biobutanol, and biodiesel are produced by species like Thermoanaerobacterium saccharolyticum, which breaks down xylose, and Clostridium autoethanogen which breaks down carbon monoxide. Hydrogen is also produced using Pyrococcus, Aeropyrum, Thermoanaerobacterium, etc. Galdieria sulphuraria and Cyanidium caldarium are used to produce petroleum-like compounds. Such extremophiles' potential has been harnessed by companies like Sapphire Energy, Green Biologics, Solazyme, Joule Unlimited, and Gevo.
Besides their use in detergents, psychrophilic and halophilic lipases and proteases are used in cleaning up oil spills in marine environments. 
Other applications of research on Extremophiles
Genes for extremozymes can be recombined with genes of industrially relevant microorganisms. This can enhance such microorganisms' stability and survivability, facilitating production and storage in extremely high or low temperatures and high salinity conditions.

Very recently, the toughest bacterium on Earth,

Deinococcus radiodurans,

has been found to survive in outer space for three years. This microorganism has survived extremely high radiations and cosmic rays. It has such a high rate of gene repair. This not only informs us of their potential for use as bioweapons but also as organisms that can accidentally eliminate life on another planet with its survivability. Research on such extremophiles gives us an insight into the possible existence of alien lifeforms, a major topic of study by several Space research organizations. 

Bacillus boroniphilus

is a boron-loving organism discovered and can be used to investigate the mechanism involved in boron deficiency and boron toxicity. 

In July last year, researchers found the presence of sulfur-breathing bacteria 7900ft below in Canada's Kidd mine. Further research into these microbes may reveal industrial applications.
While mesophilic organisms themselves have a hoard of undiscovered applications and properties, we must also research extremophiles. They have time and again proved to be astonishing in their characteristics. Apart from their uses in the present world, it is an ardent hope that extremophiles will reveal to us the origin of life on Earth. Looking at what they've given us so far, that may happen. Thus extremophiles are unique and exciting subjects of microorganisms with tremendous potential in fundamental research and practical applications.
Author: Deepthi Prakash