High-Quality Biofertilizer Developed With Microbial Super Strains
A pilot study at the IIUM (International Islamic University Malaysia ) has generated premium quality biofertilizer by incorporating microbial super strains into food waste.
About 1.3 billion tons, which accounts for one-third of all the food produced, having an estimated worth of US$ 1 trillion, are discarded yearly by consumers or are ruined during transportation and harvesting. In 2020 alone, Malaysia generated about 17,000 tons of food waste, creating a substantial challenge for handling and treating waste.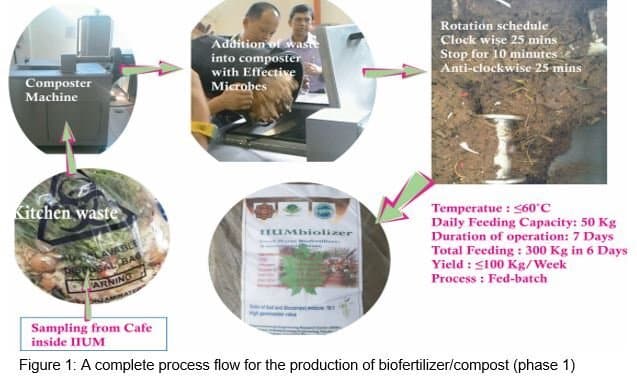 Scientists, supervised by Md Zahangir Alam, Bioenvironmental Engineering Study Centre, IIUM, are exploring the methods to conquer present problems in food waste composting techniques, which involve lengthy composting duration. The team has observed that several super strains of bacteria having hydrolytic enzymes can biodegrade organic matter into a premium quality biofertilizer in a period of 5 days.
The scientists mixed their prospective microbes with 50 kgs of fresh food waste which was added to a 300 kg-capacity composter along with coco peat/sawdust every day for a duration of 4 days. The method produced 2,000 kg of biofertilizer within a month. After the assessment of the product quality, they tested their product on IIUM's grounds for paddy crops, vegetable farming, and garden management.
Malaysians utilize around 1.5 million tons of fertilizer annually, spending billions of ringgit. This alternative biofertilizer is cheap and has high volume and can be applied in agricultural activities, particularly for medium and small-sized companies.
The researchers claim that their findings could be used to compost IIUM garden and food waste, which will facilitate in managing local waste and produce a commodity that can bring in income to back operating expenses at the university, adding to the IIUM's go green and eco-friendly campaign for sustainable development.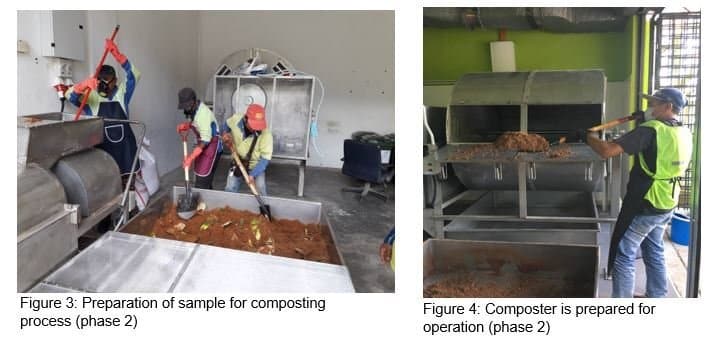 Author: Geema George